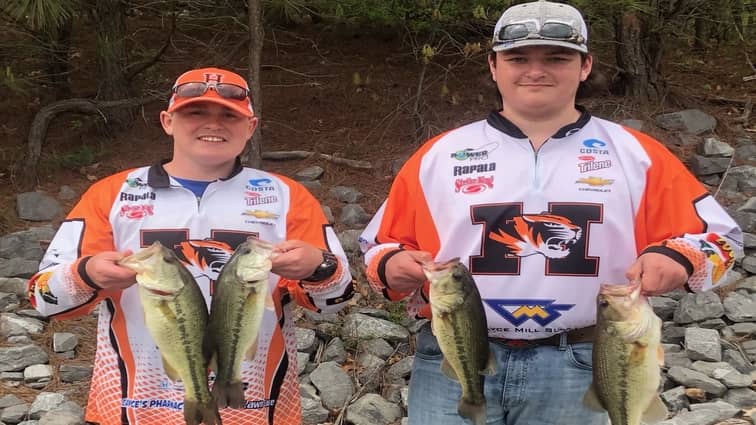 The Hopkinsville High bass fishing team of Matt Balthrop and Balen Williams finished in 14th place Saturday at the Student Angler Federation high school stop on Lake Barkley.
The duo caught four fish weighing 8-pounds, 11-ounces.  They missed a top-10 finish by less than three pounds.
Eli Hoover and John Barnard of Ohio County won the tournament with a haul of 17-pounds, 2-ounces.
Balthrop and Williams will fish Saturday in the KHSAA Region 1 Tournament on Lake Barkley.