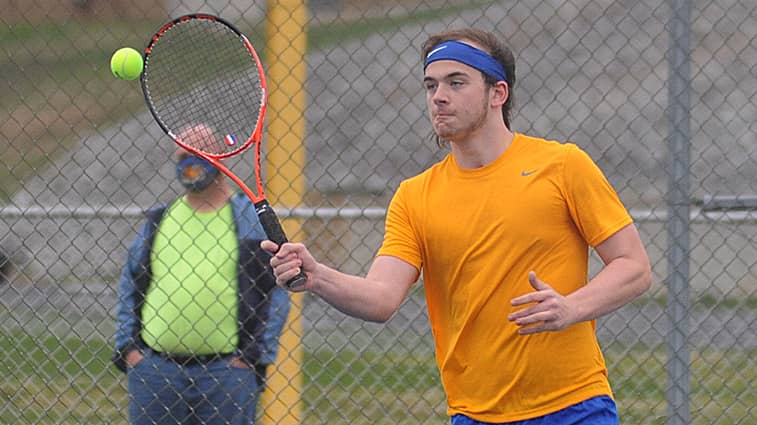 Caldwell County's guys did not drop a single game while sweeping four matches from Christian County on Monday.
The Tigers improved to 14-2 in team matches this season after picking up the win over the Colonels in a make-up date in Princeton.
In singles action, Grayden Miller defeated Ayden Dietz 8-0 and Bryce Thompson handled McCalyn Hadley 8-0.
In doubles, Jordan Hammett and Ryan Hammett rolled past Joey Friese and Dietz 6-0, 6-0 while Billy Wallace and Nick Adams routed Joey Friese and Hadley 8-0.
Caldwell County is scheduled to host another makeup date on Tuesday against Fort Campbell.