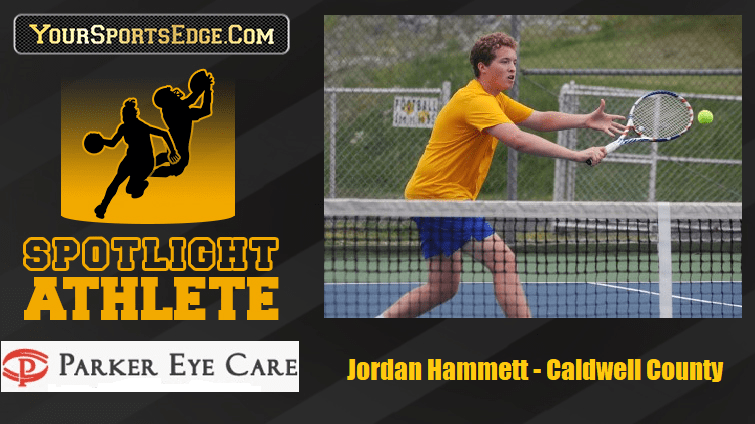 The Caldwell County Tiger tennis squad has been a bit of a surprise this season, going 15-2 so far in team matches.
One of the major reasons for that is the play of Caldwell's lone senior, Jordan Hammett.
Hammett is 17-1 in singles action this season.
He has teamed with younger brother Ryan to go 16-1 in doubles competition.
One of the biggest questions the Hammetts and the Tigers face is determining what to do in the regional tournament later this month. Will they play as Caldwell's two singles entries or will they try to make their run in the doubles bracket?
Keep an eye on the Hammetts and the Tigers in the 2nd Region tennis tournament May 24-25 in Henderson.
Jordan Hammett was also a member of the Caldwell County football team last fall.
After graduating from Caldwell County High School, Hammett plans to continue his education at the University of Kentucky.