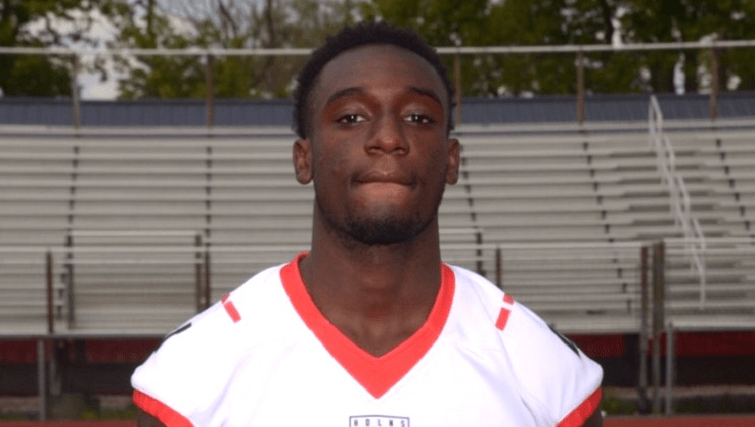 Alex Afari is excited about a chance to play for UK secondary coach Steve Clinkscale
Alex Afari first met Kentucky recruiting coordinator Vince Marrow when he was in the seventh grade and by his ninth-grade year he was squarely on UK's recruiting radar.
"They took a chance on me and offered me early, so it feels good now waking up being a Wildcat," Afari, a four-star defensive back from Ohio, said.
He made an unofficial visit to UK before the pandemic started and said he fell in love the "fans the community and knew then he wanted to be a part of that culture" at Kentucky.
The 6-2, 195-pound Afari is a four-star recruit from West Chester, Ohio, who committed to UK Friday. He's considered a top 40 cornerback nationally and is anxious to be coached by UK defensive back coach Steve Clinkscale.
"Coach Clinkscale can develop me into a pro," Afari said. "I can't wait to get to work my freshman year and develop my skills under him. It has been amazing to see people at UK getting drafted din the first and second rounds. I wanted to be part of that."
Afari knows current UK players Carrington Valentine of Cincinnati and JuTahn McClain of Fairfield, Ohio. There's also been a long line of players from his high school sign with Kentucky, including recent offensive tackle George Asafo-Adjei.
"Big George was part of it (his commitment to UK). We talk a lot. He said UK coaches treated him right and I think they will do the same thing for me," Afari said.
He said his family told him to pick whatever school he wanted but he didn't want to go too far from home.
"UK was the perfect distance," Afari said.
Afari says he models his game after NFL star Jalen Ramsey.
"I am a big, long corner. I have great ball skills I think," Afari said during his appearance on WLAP Sunday Morning Sports. "I am very versatile. I can play anywhere. I can play safety or cornerback because I am a physical player.
"Whatever coaches want me to do, I will do. I can play anything. Put me at safety or corner. I am down with it. I will play wherever."
Afari, who will graduate in December so he can enroll early at UK, knows UK's recruiting class is ranked highly but believes there is a lot more to come with the 2022 class.
"We are going to keep bringing big-time players (to UK)," Afari said. "We got some other people who will be joining us. I am not saying any names but they are coming."