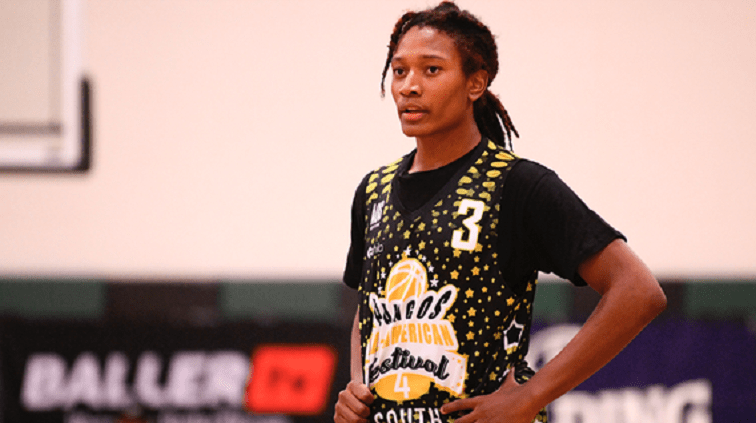 Five-star recruit TyTy Washington will announce Saturday where he's going to college and it seems more and more likely that choice is going to be Kentucky — a school that sure seemed like a long shot just a few months ago. However, that was before Devin Askew transferred after his freshman season, senior Davion Mintz would not say if he was coming back for another season and then signee Nolan Hickman Jr. asked for his release from Kentucky. Washington also de-committed from Creighton.
That leaves UK without a point guard on its roster as of today, a definite selling point for Washington. It also doesn't hurt that he had been recruited at Illinois by assistant coaches Orlando Antigua and Chin Coleman, who are now both on John Calipari's staff at Kentucky.
Kentucky could sure use Washington, who is now ranked among the top 20 recruits in the 2021 class. He averaged 24 points, seven assists, and six rebounds per game last season for Arizona Compass and shot 48 percent overall from the field and 41 percent from 3-point range.
Washington won the 3-point shootout at the Allen Iverson Roundball Classic in Memphis last week. That reminded me of a few years ago when Immanuel Quickley won the 3-point contest at the McDonald's All-American Game before coming to UK.
The guard now has his choices down to Kentucky, Arizona, Kansas, and LSU.
Rivals.com recruiting analyst David Sisk likes the improvement Washington has made in his overall play in recent months.
"I like that he can do a number of things. In the GEICO Nationals he had the ball in his hands a lot because he had to carry the team offensively. At the Iverson Classic he got the ball out of his hands quickly and threw ahead. The ball didn't stick in his hands," Sisk said.
"He is a prolific outside shooter with a beautiful and natural stroke. He also sees the floor well and appears to be an excellent passer. In a nutshell, it looks like he does a lot of things well."
Again, sort of reminds me of Quickley, who is now working his magic with the New York Knicks.
Washington can run the point and/or score.
"At GEICO he had several assists off the dribble. At the Iverson, he had several off the quick pass in the open floor. Right now he looks to me like a smooth point guard who is an excellent outside shooter as well as a good passer," Sisk said.
How well we would fit with Calipari's system, especially with the recent addition of Iowa transfer guard CJ Frederick?
"I think he would be fine in Calipari's system because he is an obvious upgrade over what they had at the point last year. I definitely think he is one of the top three guards in 2021 which means he's talented," Sisk said.
"It still remains to be seen how effective he would be a late shot clock situation with the pending high ball screen. But if he were to be on the floor with CJ Fredrick, Dontaie Allen, Kellan Grady, and even perhaps Davion Mintz, then you all of a sudden have a cast of very good shooters on the floor," Sisk said.
And wouldn't that be a nice change for UK compared to the limited options Kentucky had last season.