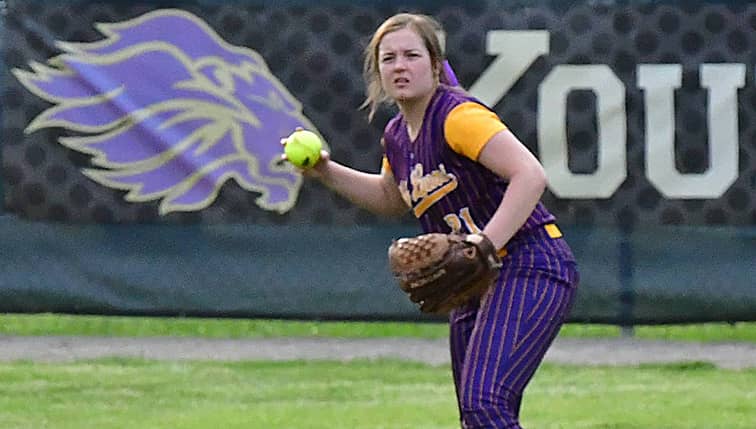 Lyon County's girls struck for three runs in the top of the first inning.
But McCracken County got two runs in each of the second and third innings, then held on for a 4-3 victory in a battle of ranked teams Tuesday in Paducah.
Raygan Rodgers and Ally Hutchins hit back-to-back home runs to start the bottom of the third as McCracken turned a 3-2 deficit into a 4-3 advantage.
Lyon (17-7), ranked 24th in the state, had put together a one-out rally in the first, with Kaelyn Conger knocking in the game's first run with a single to center. Gracen Wynn then followed with a single to right that knocked in two more runs and gave the Lady Lyons their early 3-0 advantage.
No. 8 McCracken (17-5) got two of those runs back in the home half of the second inning on a Bailey Watts two-run double with two outs.
Abigayle Duren was the winning pitcher for the Lady Mustangs. She worked into the fifth inning, allowing two earned runs on two hits, before getting relief help from Hutchins, who allowed just two hits while blanking Lyon over most of the last three innings.
Conger suffered the loss in the circle for Lyon, allowing three earned runs on four hits in five innings.
Rodgers finished 2-for-3 at the plate with an RBI for McCracken while Zoe Smithson was also 2-for-3 with a double.
The Lady Lyons will be on the road again on Thursday when they play at Graves County.