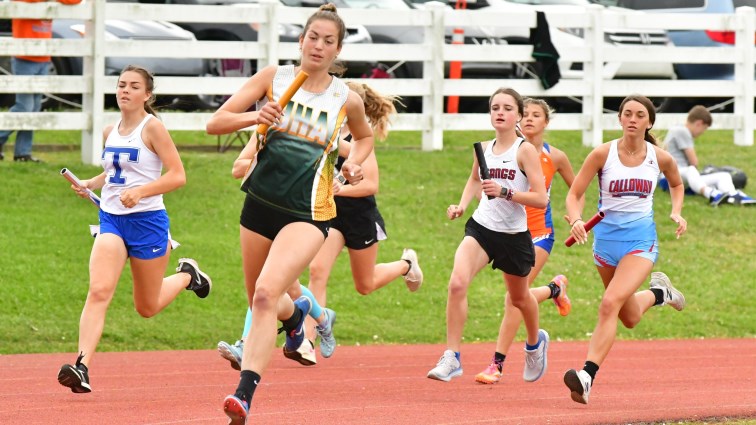 Despite not having a full roster, University Heights Academy finished fifth Saturday at the Area 1 Track and Field Championships at Calloway County High School.
Evelyn Morales had a pair of top-3 finishes in the hurdle events, and Piper Hancock and Ragen Pollard also had a top-3 finish.
UHA scored 53 points to finish fifth – 22.5 points behind region rival Murray.
RUNNING EVENTS
Evelyn Morales – 1st in the 300-meter hurdles [49.16]; 3rd in the 100-meter hurdles [16.83]
Piper Hancock – 3rd in the 800-meter run [2:35.64]
Aliviah Acree – 5th in the 400-meter run [1:08.39]; 9th in the 200-meter dash [28.31]
Grace Pape – 6th in the 400-meter run [1:09.73]
Lucy Watkins – 14th in the 1600-meter [7:11.93]
FIELD EVENTS
Ragen Pollard – 3rd in the shot put [28-0]; 14th in the discus throw [68-2]
Jaila Batey – 7th in the shot put [26-6]; 8th in the discus throw [83-4]
RELAYS
800-meter relay finished 4th in 1:54.81
1600-meter relay team finished 4th in 4:26.38
3200-meter relay team finished sixth in 11:15.12