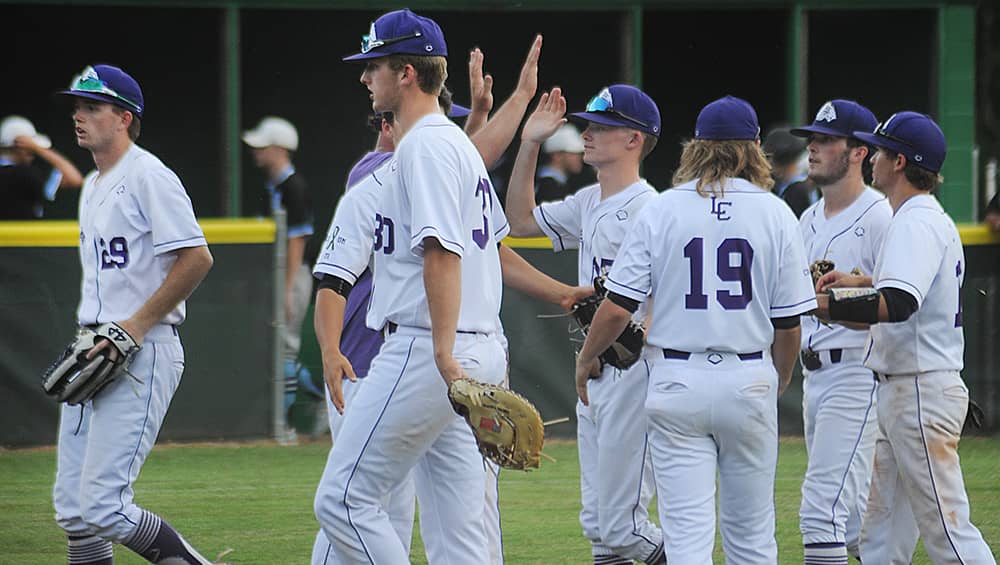 Lyon County is headed to the 2nd Region baseball semifinals for just the second time in school history.
The Lyons scored four times in the bottom of the first inning and went on to defeat Union County 9-3 Saturday in the first round of the regional tournament at University Heights Academy in Hopkinsville.
The Lyons owned just one win in the regional tournament in school history — and that came in 1987.
Lyon (26-7) will take on Hopkinsville in the next round. Hoptown eliminated Madisonville-North Hopkins 11-3 in Saturday's late game.
Corey Cissell went five solid innings on the mound, allowing two earned runs on six base hits to pick up the pitching decision. He struck out eight and walked just one.
Aidan Rush tossed the last two innings for Lyon, blanking the Braves on two base hits while walking two and fanning one.
Union (18-20) went up 1-0 in the top of the first before Lyon countered with four runs in the bottom of the frame.
Gunnar Bingham singled home two runs to put Lyon up 2-1. Cissell helped his own cause with an RBI single, then Austin Long drove home another run with a single to left to make it 4-1.
The Braves put up single tallies in the third and fifth innings to pull to within 4-3. Ben Hargove's RBI single had Union within a single run.
But Lyon scored three times in the bottom of the fifth to earn some breathing room at 7-3.
Bingham homered to right with one out to make it 5-3.
Long drove in another run with a sacrifice fly to right. Brady Darnall doubled home a run with two outs to put the Lyons up by four runs.
Lyon tacked on two more runs in the sixth. Aiden Waters drove in a run with a bunt single while Long picked up an RBI on a single to left.
Bingham and Long each finished 2-for-3 at the plate with three runs batted in. Brody Williams was also 2-for-3.
For Union, Will Peak and Isaac Phillips each went 2-for-4.
It was Lyon's third win over the Braves this season.
Lyon also beat Union in the 1987 regional tourney.