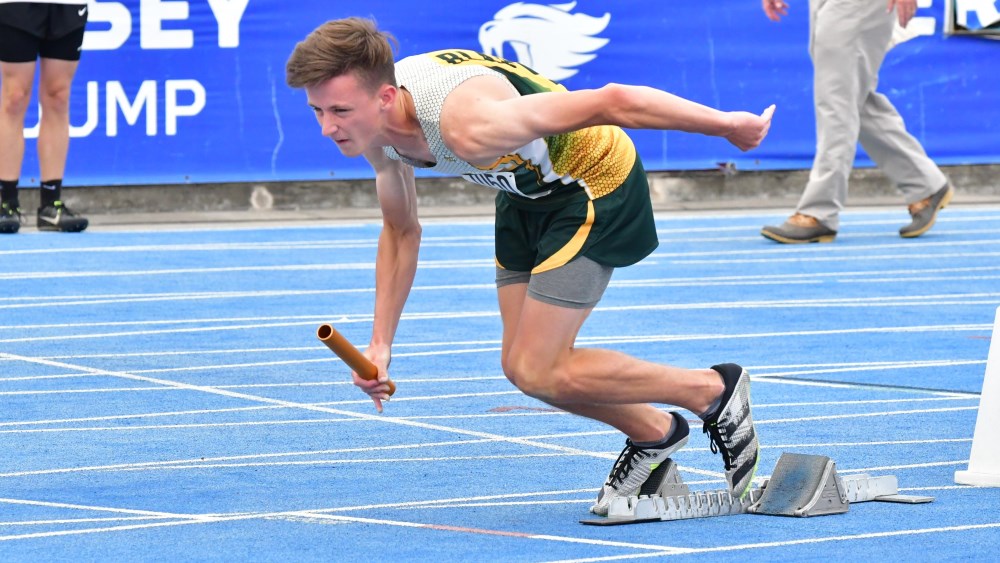 Two individuals and two relay teams medaled for University Heights Academy at the Boys' Class 1A State Track and Field Meet Thursday in Lexington.
Connor Dill finished second in the 300-meters in 40.83 seconds, beating the school record of 41.03 that he already owned.  Green County's Jacob Keith edged Dill at the finish in 40.38 seconds to win.
The University Heights Academy junior finished sixth in the 110-meter hurdles in a time of 15.91 seconds. Nathan Howard of Beechwood won the state title in 15.26 seconds.
Tomas Duncan finished fourth in the 800-meter run in a time of 2:02.18, bettering his own school mark of 2:03.54.  He leaves UHA as the owner of school records in the 800, 1600, and 3200 meters.  He did not compete in the 3200 at state.
Duncan also reached the podium in the 1600-meter run with a fifth-place finish.  His time of 4:33.44 was the second-fastest in school history.  He ran a 4:31.78 earlier this year at Marshall County.
Eighth-grader Tobias Duncan finished ninth in the 3200 meters in 10:46.92.
Sam Cotthoff placed 17th in the shot put with a toss of 40-06.50.
The 1600-meter relay team of Tomas Duncan, Mason Price, Walter Kunnmann, and Connor Dill finished in fourth place with a time of 3:34.82, which is a second-and-a-half faster than the previous school record.  The six fastest times in the program's history were run this year.
Bishop Brossart won the race in 3:31.23.
The 3200-meter relay team opened the day with a fifth-place finish in 8:33.48. Team members were Tomas and Tobias Duncan, Chase Hendricks, and Walter Kunnmann.
UHA's 800-meter relay team of Connor Dill, Elvin Wagner, Mason Price, and Trey Wyatt finished in 13th place in 1:37.36, just missing a school record by a quarter-second.
UHA's team total was 29 points, good for 12th place.  Murray scored one more point than the Blazers to claim 11th place. Louisville Holy Cross won the state title with 55 points, edging Bishop Brossart by two points.