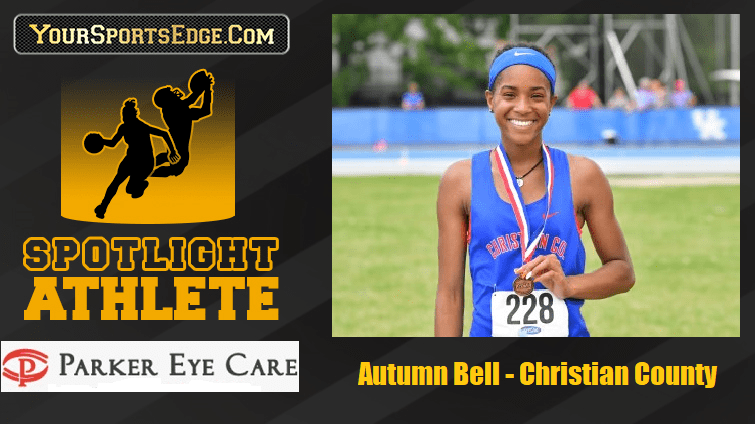 Autumn Bell will tell you she is a work in progress.  Everyone that knows her will tell you her progress is already ahead of many others.
The Christian County junior just wrapped up a season on the track that saw her qualify for the state meet in four events. That's an impressive feat considering western Kentucky Class 3A is one of the most competitive regions in the state.
Bell established new personal bests in all four events at the state meet – the 100 and 200-meter dash, the triple jump, and the long jump.  She reached the awards podium for the first time in the triple jump with a seventh-place finish.
She will enter her senior season four inches shy of Martaija Armstrong's 2013 school record.
After seeing her sophomore season erased due to the COVID-19 pandemic that shut down spring sports in 2020, Bell had a goal of reaching the state meet in four events.  She succeeded.
She already has her 2022 season mapped out – she wants to reach the medal podium in all four events.
Before that, she has two other items on her plate.  Bell was accepted into the 2021 Governor's Scholars program – a five-week program for the best and brightest students who complete an application process.
After her time in the GSP this summer, Bell expects to spend the fall on the soccer pitch where she is an All-District performer for the Lady Colonels. She has led the team in scoring each of her three years as a starter.