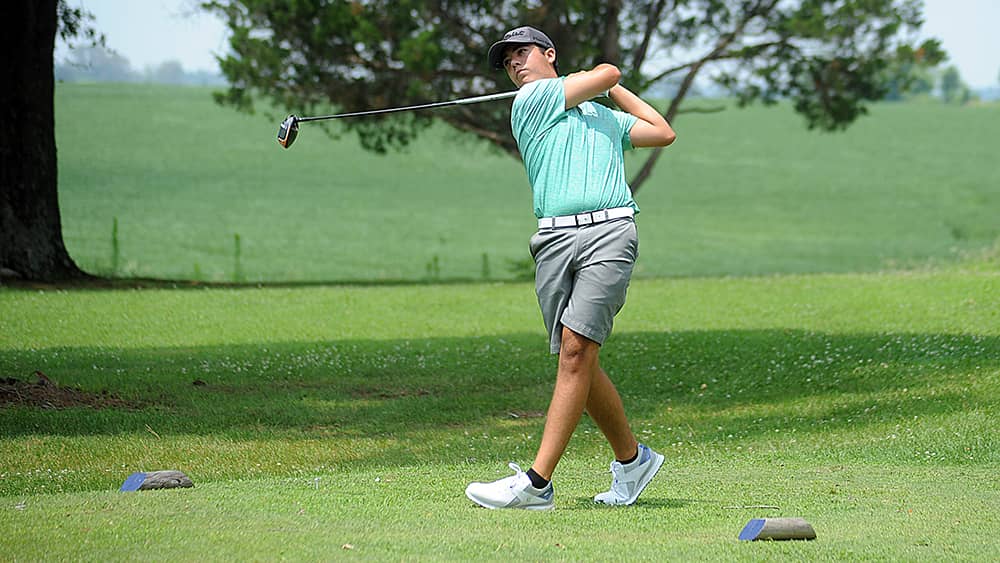 Caldwell County's Austin Crick tied for third in the Bluegrass Golf Tour Junior Series event on Tuesday at the Princeton Golf Club.
Crick and Paducah's Palmer Sims each finished 18 holes at 10-over-par 82 and just one stroke out of second place in the boys' 15-18 age group.
Crick shot a 6-over 43 on the front side before finishing with a 4-over 39 on the back nine.
Meanwhile, St. Augustine, Fla., brothers Carter and Cameron Abitabilo captured the top two spots.
Carter Abitabilo carded a 5-over 77 on the Princeton golf course while Cameron Abitabilo finished at 9-over 81.
Eddyville golfer Hayden Engler was fifth at 85 followed by Hopkinsville's Evan Pyle at 89.
Meanwhile, Caldwell's Collin Whittington won the boys' 12-14 age group with an 86.
Caldwell's Jacob McDaniels won the boys' 11-12 competition with a 45 over nine holes. That was five shots better than Owen Letcher of Mt. Sterling. Chase Scott of Frankfort was third with a 62. Both Letcher and Scott have family connections in Princeton.
Paducah's Peyton Courtney won the 10-under competition with a 42.
Tuesday was the Bluegrass Golf Tour's first stop in Princeton.