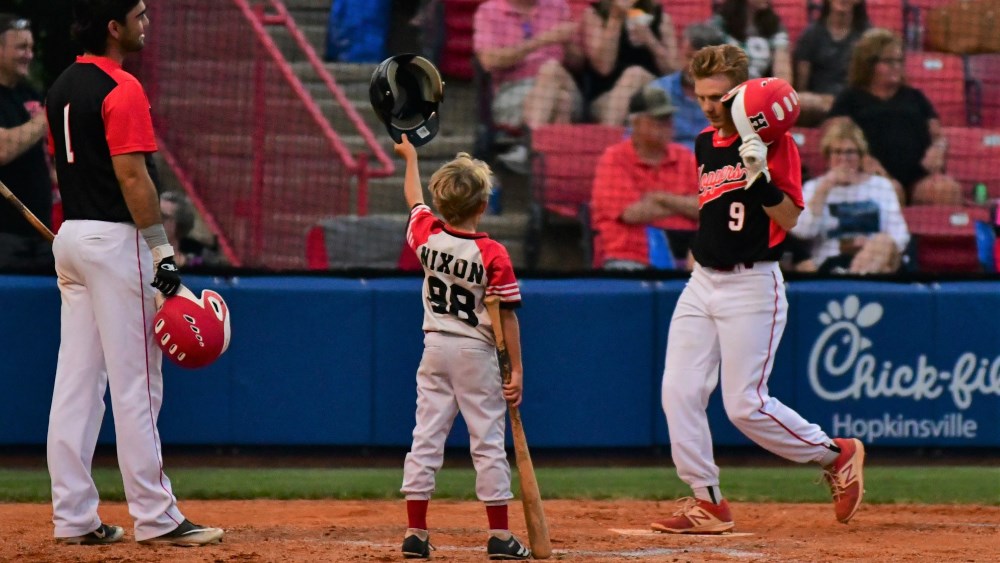 If the Hoptown Hoppers want to play more postseason games at Christian County's Colonel Field than on the road, they will need to close the Ohio Valley League season strong.
The Hoppers struck early and held off Fulton 6-5 Tuesday to take a win from their OVL South rivals.  Hoptown is 6.5 games behind the first place Full Count Rhythm in the standings and now 2.5 games behind Fulton.
Down 2-0 in the second inning, B.J. Banyon doubled to center field to plate three runs and put the Hoppers ahead 3-2.  The Memphis University product had two hits in the game and later scored on Landon Choboy double.
Choboy would add two more runs for the Hoppers in the fifth with a two-run homer that cleared the fence in centerfield. The homer was Choboy's ninth of the season and moved him into a tie for the league lead.  Choboy finished with four hits and three RBIs.
Fulton made it interesting in the seventh when Patrick Music doubled home three runs to get Fulton to within 6-5.
Price Watson pitched the final two innings to notch the save.  He struck out three Railroaders.
Grant Golomb picked up the pitching win by striking out nine in six innings and allowing just one hit.
The Hoppers have two more regular-season games left with Full Count but none against Fulton.  They'll need some help if they want to leapfrog the Railroaders into second place and secure home-field advantage in the first round of the OVL playoffs.