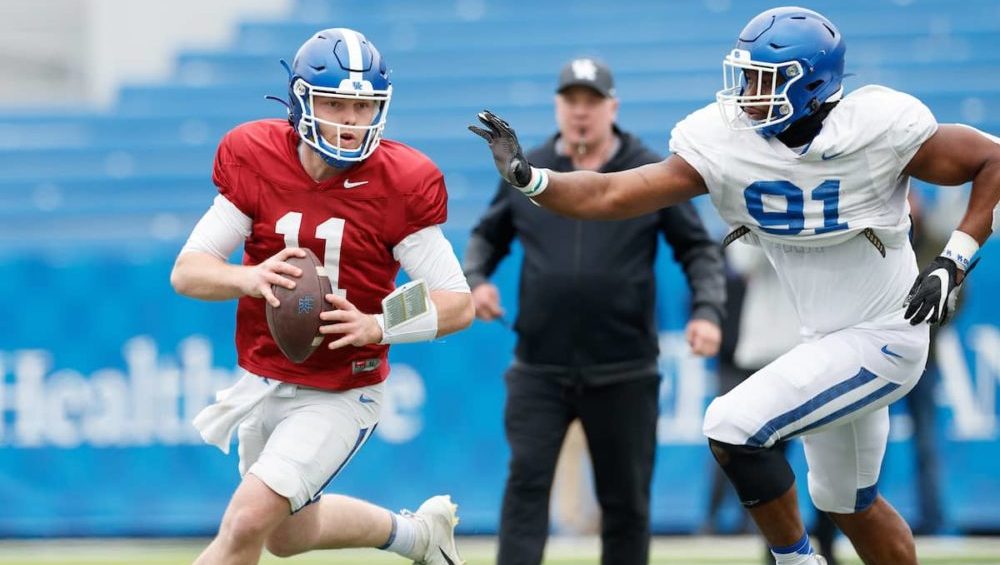 Beau Allen (UK Athletics Photo)
The more success Kentucky football has in recruiting, the more surprised many — especially nationally — seem to be. Redshirt freshman quarterback Beau Allen says the recruiting success doesn't surprise him.
"I think coach Marrow, coach Stoops, and our whole staff work so hard and go about their business in such a great way," Allen said. "It is not unbelievable.
"The recruits we are getting are a huge deal but it is not that unusual. We could not be going in any better direction. Last year we finished how we wanted (with a bowl win) but we want a better season.
"I know a lot of people have bad tastes in their mouths from last year (and going 4-6 in SEC play). I am excited about this year."
Allen likes that having a three- or four-star recruit commit to Kentucky is no longer considered unusual news by Big Blue fans.
"Recruiting is not as big a deal as it used to be when someone commits and that is a good thing," Allen said.
The quarterback said team morale was high coming out of spring practice and will be that way all season.
"Everybody is excited for the games and just wants to get after it," Allen said. "We are in a good spot and we are going to keep getting better with the players the coaches keep bringing in each year."