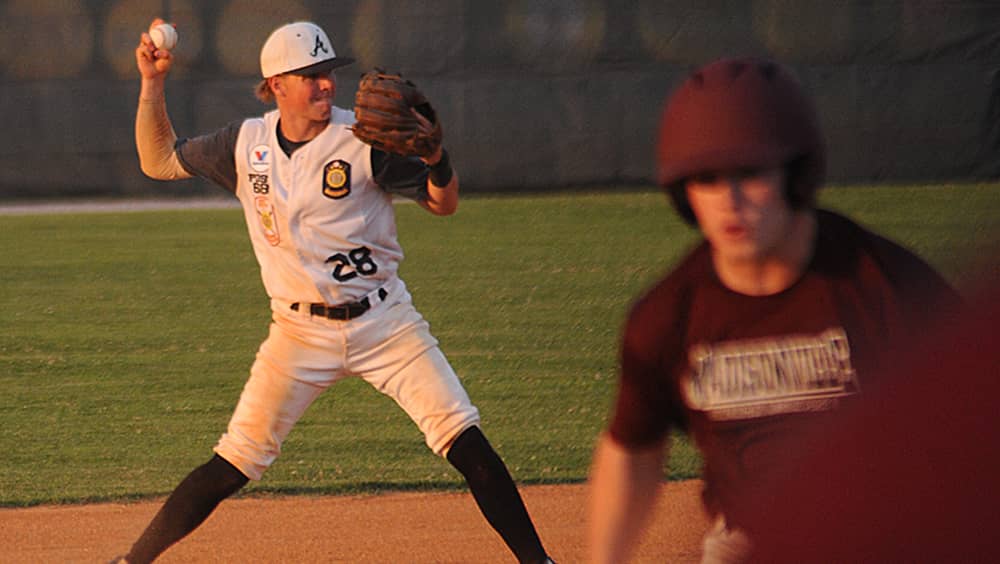 The Lyon County Post 68 Aces posted two wins at the American Legion Baseball State Tournament at Graves County on Friday.
Lyon remains in the hunt for the state championship and will face Madisonville Post 6 in the loser's bracket final Saturday at 5 p.m. The winner of that game will then need to beat Owensboro Post 9 twice to claim the championship.
Lyon County opened the day on Friday by eliminating host Mayfield Post 26 by a 9-5 score.
Cody Holub was 2-for-3 with a double and three runs batted in. Cannon Sheffer homered as part of a 2-for-5 showing while driving in two.
With the game tied 5-5, Lyon scored three times in the top of the fifth before adding another run in the sixth.
Cameron Clements was the winning pitcher, working into the seventh inning while allowing three earned runs on 11 base hits.
The second game of the day saw Owensboro rout Madisonville 21-7 in a winner's bracket matchup.
Owensboro scored seven times in the top of the second inning and added seven more runs in the fourth while ending the game in five innings.
In Friday's late game, Lyon County scored four times in the bottom of the first inning and built an 8-2 lead before holding on for a 9-4 triumph over Oldham County Post 39. The loss eliminated Oldham.
Michael Barrow was the winning pitcher. He struck out eight while allowing two earned runs on five base hits.
Barrow also came up big at the plate, going 2-for-4 with a double, a triple and four runs batted in.
Two games are scheduled for Saturday. The Lyon-Madisonville winner will turn around and play Owensboro at 7:30.
If necessary, a second championship game would be played Sunday at 1 p.m. in the double-elimination event.