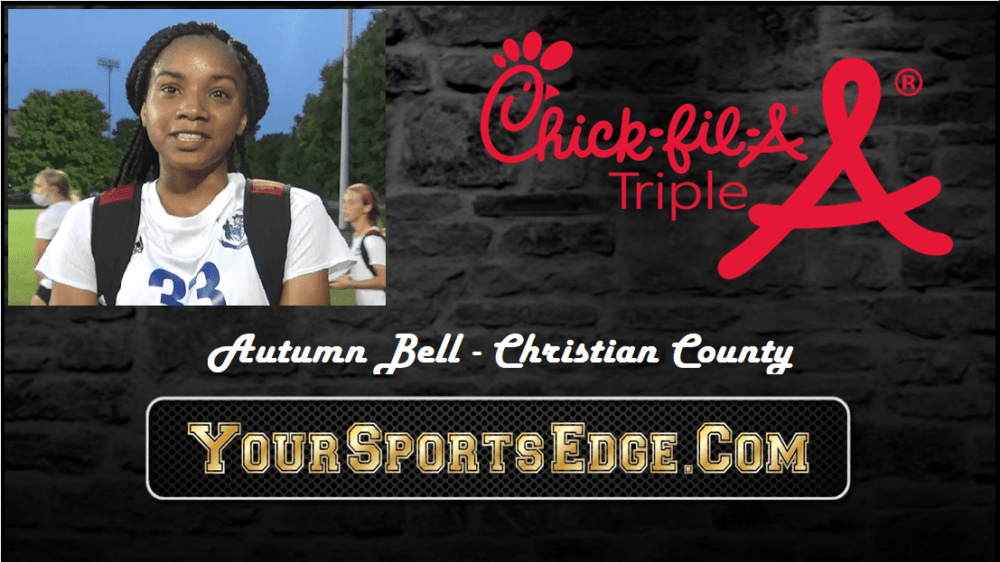 Once kids graduate high school, they leave the comfort of home, family, and friends to seek out the journey that will define the rest of their life. For Christian County senior Autumn Bell, she wants to experience that journey and then return home to Hopkinsville and put the knowledge she gains to work for her hometown.
Bell just wrapped up her stint at the Kentucky Governor's Scholars Program at Morehead State University. She has an interest in foreign language studies and would like to work as a translator after college.
"My interest in foreign language has increased recently," Bell said. "I even asked for Spanish-speaking books for Christmas. I'm looking at several different occupations, and think the more you can learn, the better you can become."
She said jobs in immigration and other translation-related fields in hospitals and the court system have piqued her interest in foreign-language studies.
Autumn carries a 3.9 GPA and a 4.06 weighted GPA that has her ranked among the top 12 in her graduating class.  She is her class representative and is active in several school groups and clubs, including world language club and the Beta club.
She plans to continue working to get her test scores and grades even higher during her senior year.
Her time spent at GSP allowed her to expand her knowledge of foreign language studies.
"Governor's Scholars exceeded what I thought it would be. I thought it would be a nerd camp with people and their higher GPAs and grades," she said. "Everyone had an open mind and listened to each other. It's good to know I can reach out to anyone that's a part of that program and is something I won't forget anytime soon."
With GSP behind her, Bell begins training for the Lady Colonel soccer team where she has led the squad in scoring each of her first three seasons and earned All-District honors.
Bell will be part of a large and talented senior class that has second-year coach Hannah Ambrose excited about what lies ahead.
"When I first started as a coach, the girls weren't real sure about me. I think once I earned Autumn's trust, the kids came around because they saw that she trusted me," Ambrose said.  "She is one of those people that you have to earn trust and respect from. Once you earn it, she does what it takes to do what is needed."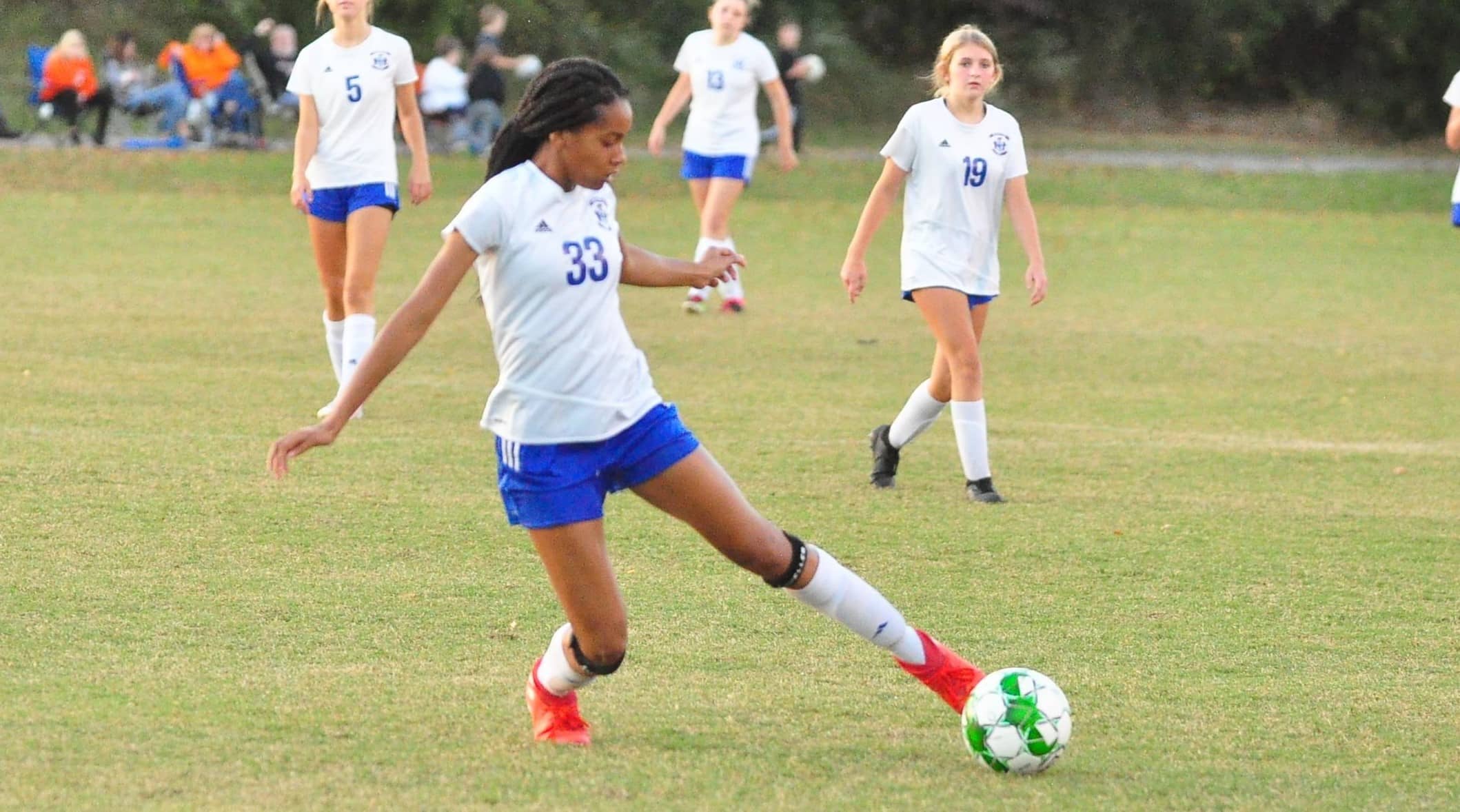 With an increase in the talent pool at Christian County, Ambrose can now utilize Autumn's speed where it can help the team as a whole and not just in one certain area.
"I think one of her biggest leadership qualities is playing where she is needed and not where she wanted to play.  Her speed is unbeatable.  You can't coach that," Ambrose said.
Bell used her speed to qualify for the Class 3A State Track and Field Meet in June in four events.
Bell established new personal bests in all four events at the state meet – the 100 and 200-meter dash, the triple jump, and the long jump.  She reached the awards podium for the first time in the triple jump with a seventh-place finish.
She's also been paying attention to the summer Olympics in Tokyo.
"My favorite event is the 100-meter dash because of all of the talk leading up to it.  The jumps have been fun to watch since I got into doing them myself. I'm watching their technique to get better," Bell said.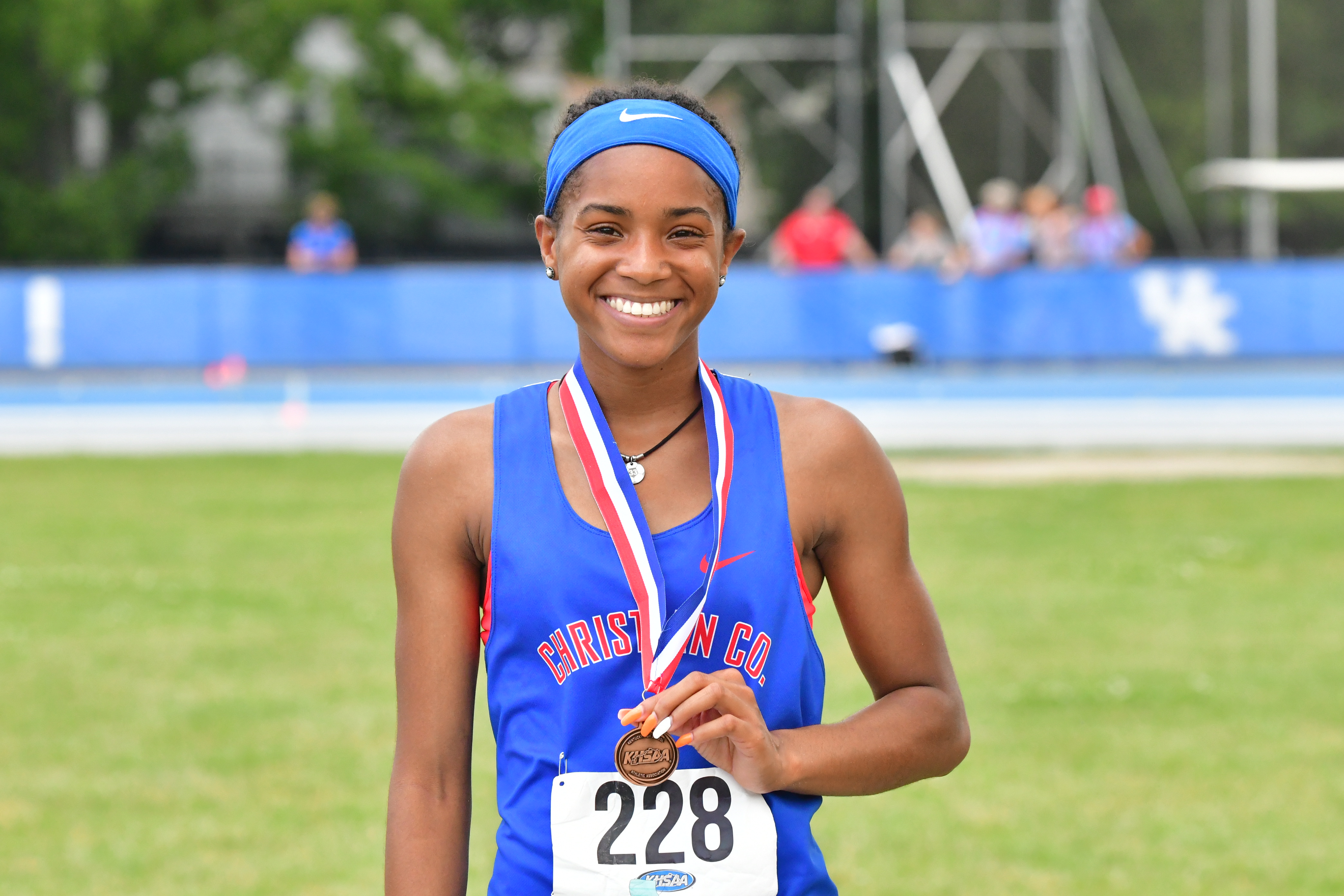 And people are hoping that others are watching Autumn and what does off the track to get better.  She is an usher and sings in the choir at All Nations House of Prayer. She works in the church bookstore and serves as youth group vice-president.
"Her dedication to Christian County as a whole is impressive. She loves to represent Christian County and is proud of her family and where she comes from," Ambrose said of her senior.
Her love of family and community is something that Autumn takes seriously.
"Family is everything to me. I look at how many others don't have that support in sports.  It's a blessing for me to have family, friends, and members of my church to support me in my endeavors and helping me become the person I am," she said.
Bell will take the next few months to visit some colleges before making a decision on the next step in her academic career.
"I plan on majoring in Spanish so I can translate other languages and get a job locally.  My pathway is health science so I could major in medical technology.  If sports isn't an option in college, it's good to know I'm taken care of academically."
And while Bell is a leader now before she goes to college, she wants to return home and be a community leader later.
"Once I graduate college, I will probably return to Hopkinsville and be a leader.  It's home. It's a way to show people you don't have to leave town to make a difference and have opportunities in life. You can be successful right here."