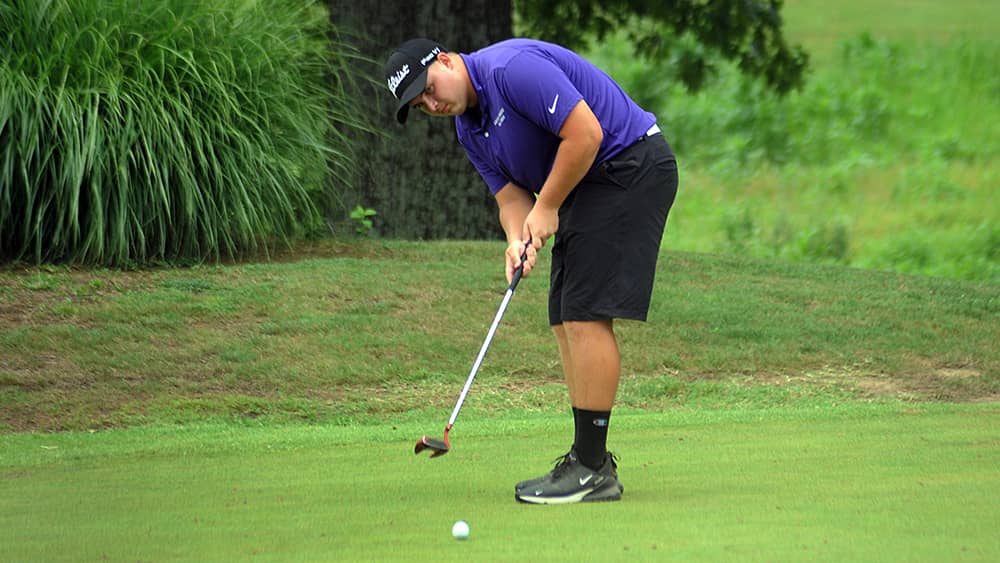 Addison Whalen shot a 78 as the Dawson Springs golf team placed eighth out of 17 teams in the Madisonville-North Hopkins Invitational at Lakeshore Country Club.
Greyson Brewer was next for the Panthers with an 80 while Gage Smiley carded an 83.
Kolby Crook shot a 99 and Jake Back 112.
Greenwood took home top team honors with a score of 298. McCracken County was runner-up, 11 shots behind the Gators.
Daviess County was next at 313 while South Warren shot a 314, followed by Madisonville at 322.
Trigg County shot 327 and Owensboro Catholic 330.
Dawson Springs and Breckinridge County each tallied team scores of 340.
Daviess freshman Grant Broughton was medalist in the event with a 2-under-par 70.
Greenwood's Jacob Lang was runner-up after carding a 71.
Madisonville's Jackson Hill, McCracken's Camryn Beatty and Owensboro Catholic's Jakob Wellman each recorded even-par 72s.