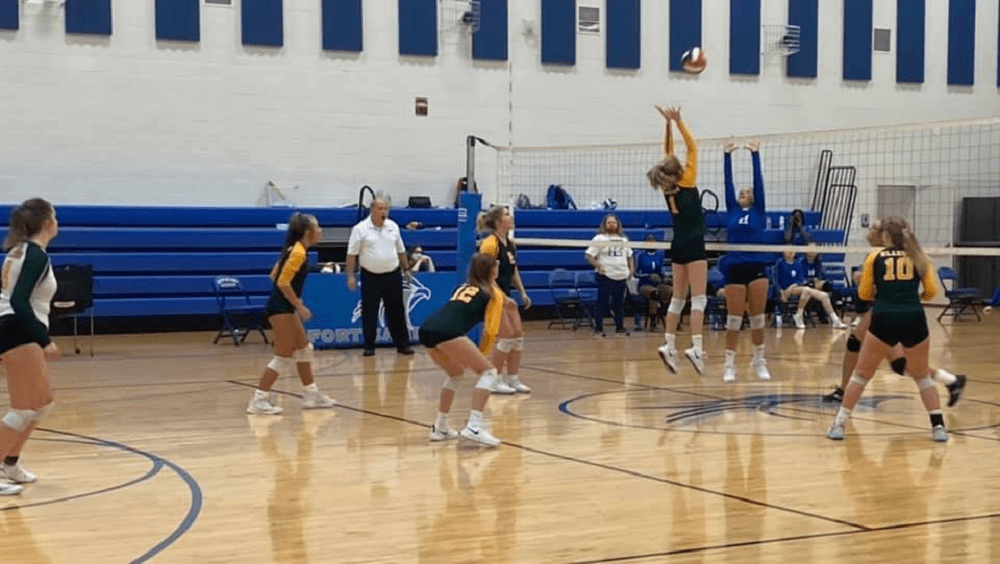 Photo - UHA Volleyball Facebook page
The University Heights Academy Lady Blazers took a big step towards securing the top seed for the 8th District volleyball tournament Thursday night. The Lady Blazers moved to 4-0 in district play with a straight-set road win over the Fort Campbell Lady Falcons.
The Lady Blazers opened strong in the match. UHA cruised through the opening set 25-14 to take the 1-0 lead in the match.
Fort Campbell battled the Lady Blazers tough in the second set. UHA was able to eventually pick up the set win 25-23 to move to a 2-0 lead in the match.
UHA then closed out the sweep with a 25-16 win in the third set.
The win was the second for the Lady Blazers over the Lady Falcons in the past ten days.
Julia Thomas had another big night for the Lady Blazers with 10 kills and 1 block. Olivia Oakley added 6 kills, 1 ace, and 7 digs. Suzie Comperry finished with 5 kills, 3 blocks, 2 aces, and 4 digs. Sarah Peebles had another super night setting up her teammates with 26 assists. Margaret Rinehart added 1 kill, 7 digs, and 7 aces.
UHA improves to 9-5 overall with the win. The Lady Blazers will host Hopkinsville Monday night.
Fort Campbell drops to 1-8 overall and 0-4 in the 8th District. The Lady Falcons will take on Trigg County on September 30.