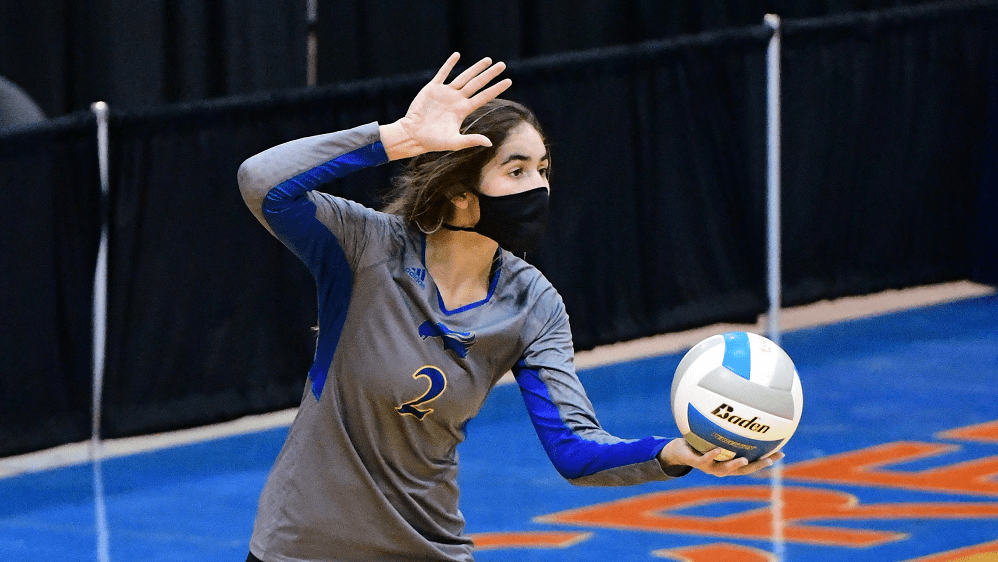 Ava Sarafa and her high school teammates honored the memory of the school's athletic director who passed away from COVID when they won the state championship. (Scott Smith Photo)
Recent Kentucky volleyball commit Ava Sarafa of Michigan says winning the state championship last season was the "best moment ever" for her and her Marian High School teammates. Marian had won back-to-back state championships in 2009 and 2010 but had not won again since then and maybe an unexpected emotional boost helped the team.
One day before the Division I state final against Lowell, Marian athletics director David Feldman passed away. Players had "Play for Feldman" on their shoes and the coach had Feldman's daughter sit on the team bench during the final match.
"He passed away from COVID. We were playing for our AD and when we won, it was like all the blood, sweat and tears was really worth it. It was amazing that we could win and honor his memory that way," said Sarafa, a junior and 2023 commit who had 39 of her team's 47 assists in the title match.
She said the team truly became a "family" after his passing.
"We went into (COVID) testing before we went (to play) and we all had tears in our eyes but also knew we were going to win for him," she said.
Marian is off to a 20-1 start this season. Sarafa has 462 assists to lead the team this season.
"We were picked to repeat (as state champion). Our team is always ranked in the top four in Michigan in Division 1," she said. "Our team is very talented and we have a big chance to win state but we still have to show other teams we deserve to win again. We are not slacking off. We are going to work as hard as we can to win again."