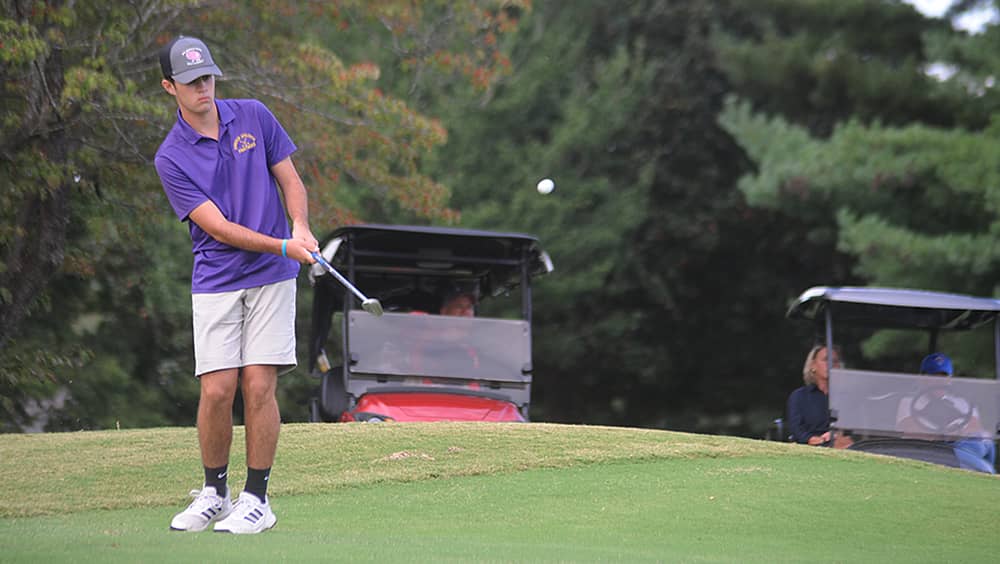 The Caldwell County Tiger golf team played its final regular-season match on Monday but dropped a 174-190 decision to Dawson Springs at Princeton Golf Club.
The Panthers' Gage Smiley claimed medalist honors with a 4-over-par 40 in the nine-hole match.
Collin Whittington had the low round for the Tigers with a 42.
Other scores for Caldwell were Austin Crick 46, Carter Whittington 47, Camden McGregor 49 and Cannon Littlejohn and Ryan Hammett each with a 53.
For Dawson, Addison Whalen carded a 43, Jake Back 45, Grayson Brewer 46, Kolby Crook 50 and Jaxson Miller 58.
Caldwell's guys will now concentrate on getting ready for the boys' 1st Region golf tournament next Tuesday, Sept. 28, at Paducah Country Club.