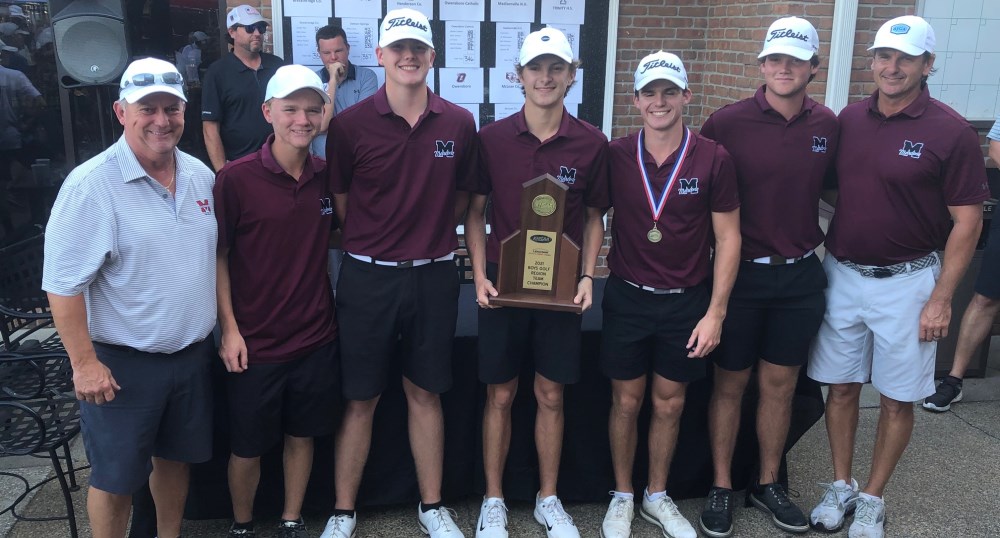 After four top-ten finishes at the region tournament, Jackson Hill finally broke through and captured his first region championship Tuesday. The Madisonville-North Hopkins senior shot a 5-over-par 77 to win the title by two shots over Daviess County's Grant Broughton.
Hill's day at the Henderson Country Club helped the Maroons win the team title by four shots over Daviess County.
As a freshman, Hill tied for second place at the region tourney and was fourth last year. He used two birdies and three bogeys to go out with a 37 Tuesday. He only carded one birdie on the back nine but finished with a 40 and the two-shot win.
Ben Dickerson overcame a late two-shot penalty for playing the wrong ball to shoot an 86 and finish as Madisonville's No. 2 golfer. It was a good consistent round for the lefty and helped keep the Maroons ahead of Daviess County on the scoreboard.
Paul Harris and Andrew Davis both shot an 88, and J.T. Witherspoon added a 96.
As a team, Madisonville totaled 339 points. Daviess County was second with 343, and Owensboro Catholic was third at 346.
The region title is the first in this century for Madisonville, who also claimed the girls' individual and team title on Monday.
The Maroons will play in the KHSAA State Golf Tournament next week at the Bowling Green Country Club.