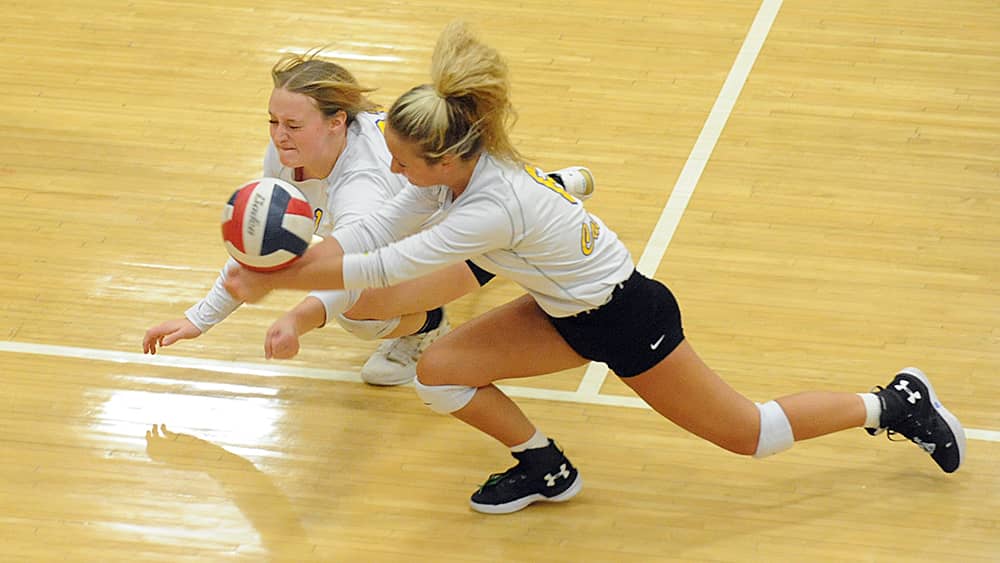 Caldwell County honored its five seniors before the game, but Massac County got out of town with a 3-0 win Thursday.
The first two sets were close, but the visiting Lady Patriots took a 25-20, 25-18, 25-5 decision at the CAB gym in Princeton.
Caldwell, now 16-15, led the first set 20-19 before Massac (19-8) scored the final six points of the set.
The second set was also competitive, but the Lady Patriots ran out to a lead early in the third set while putting away the match.
For Caldwell's seniors, Savannah Scott had four kills while Kynady Thomas had three kills and a dig. Adison Sullenger recorded 13 set assists, four digs and two aces. Mary Tays tallied 13 digs, two kills and an ace while Maggy Griggs had four digs and an ace.
Meanwhile, Lily Hoard had two kills and a block while Katie Menser added two kills. Brylee Butts had a kill, two blocks and three digs. Kyndra Winters had eight digs and two aces while Claire Knoth had four digs. Ellie Ramey added a block.
The Lady Tigers will play at home again on Tuesday when they host Heritage Christian Academy of Hopkinsville.
Massac County at Caldwell County