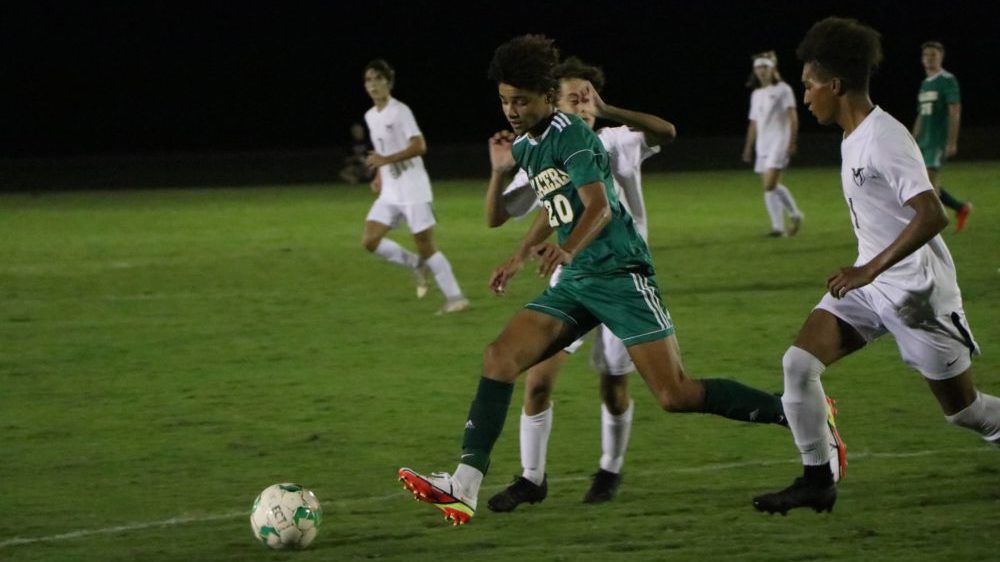 YSE File Photo
There are some interesting matchups ahead as the 2nd Region boys soccer tournament gets ready to get underway. The tournament gets rolling Monday evening with four quarterfinal round matchups at the Stadium of Champions.
In one 5:30pm game, the Trigg County Wildcats, champions of the 5th District, will take on the Caldwell County Tigers, runners-up in the 7th District. The two teams did not meet during the 2021 regular season.
The other 5:30pm quarterfinal Monday will find University Heights, the champions of the 8th District, taking on the Webster County Trojans, the runners-up out of District 6. The two teams met August 12 in Dixon, with UHA taking a 4-0 win.
In a 7:30 contest, Lyon County, the runners-up out of the 5th District, will be matched up against Henderson County. Back on August 9, the Colonels came away with an 11-1 win in their only regular-season matchup.
The other 7:30 quarterfinal will find Madisonville-North Hopkins battling the Hopkinsville Tigers. The Maroons picked up a 10-0 win over the Tigers on September 14.
The boys' semifinals will be played Tuesday night, with the championship match set for Wednesday evening at the Stadium of Champions.