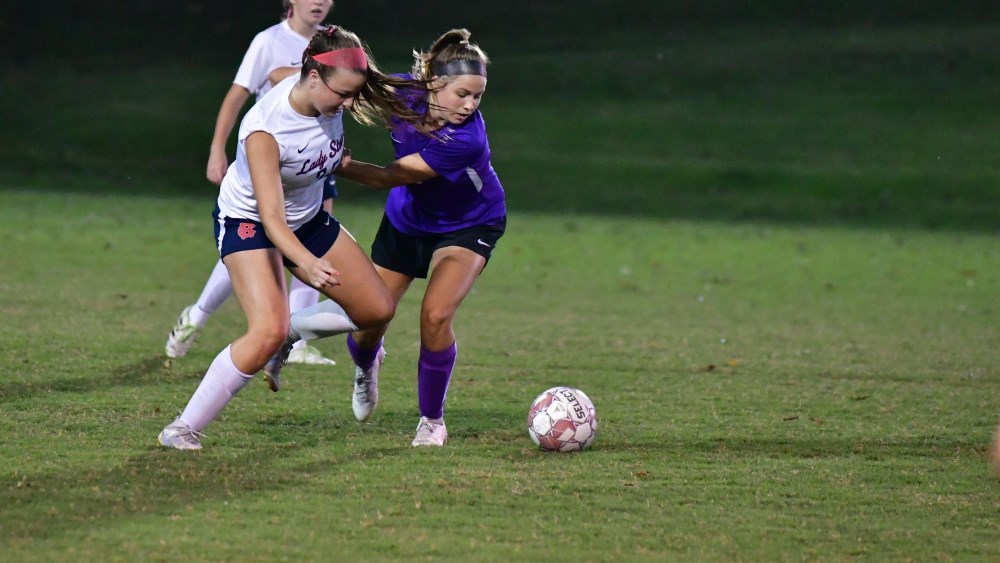 Lyon County came into its girls' region soccer quarterfinal game as one of the top-scoring teams in the region. At 5.5 goals per game, the Lady Lyons ranked first in the region. However, Hopkins County Central was able to put the clamps on the Lady Lyons' offense and won 2-0 Tuesday at Madisonville North Hopkins High School.
The region tournament win is the first in program history for the Lady Storm and extends Lyon County's drought in the region tournament to nine years.
Hopkins Central's game plan was to drop six and seven players on defense to try and contain the Lady Lyon tandem of Rose Smith and Leah Schroeder, who had combined for 76 of Lyon County's 106 goals this year.
Lyon County was able to outshoot Hopkins Central 17-13 in the contest, but many of them were from 20 yards and further. Hopkins Central got on the board in the 11th minute when Priya Holmes scored with the left foot off a pass from Lillie Melton.
The Lady Storm added their second goal of the half when freshman Elissa Adams redirected a cross from Briley Littlepage in the 18th minute.
In the second half, Lady Storm goalie Kiree Peyton came up with two huge point-blank saves. The Lady Storm also benefited from some luck when Smith's second half shot hit off the top crossbar and bounded away.
Lyon County's defense played well in the second half, but so did Hopkins Central in notching its sixth shutout of the season.  Hopkins Central improved to 12-9.
Hopkins Central will play Henderson County in Wednesday's semifinal. The Lady Colonels shut out University Heights Academy 2-0.
Lyon County's season ends with a record of 15-3-2. The senior class of Smith, Schroeder, and Samantha Hooper was a part of 43 wins in the past four years.