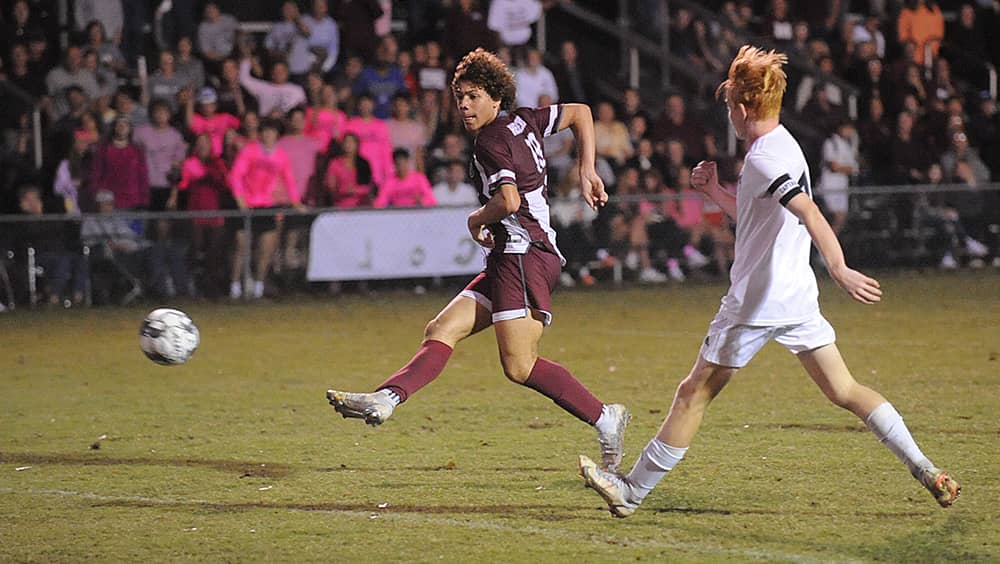 Henderson County never trailed in a matchup of the top two teams in the 2nd Region.
The Colonels scored the game's first two goals and went on to defeat Madisonville-North Hopkins 4-2 Wednesday night in the regional soccer semifinals at the Stadium of Champions in Hopkinsville.
Braeden Myers-Curry netted the first goal of the contest in the 13th minute to put Henderson on top. He scored again in the 31st minute to make it 2-0.
The Maroons scored in the 35th minute on a goal by J.J. Brown to cut the gap to 2-1.
However, Henderson found the net again just before halftime to go up 3-1at the break. Ashton Todd scored that goal.
Myers-Curry finished up a hat trick in the 47th minute to extend the Colonel lead to 4-1.
Madisonville's final goal came from Logan Terry with just seconds to play to make the final score 4-2.
The Maroons end the season with a record of 18-4-2.
Henderson carries a 16-3-4 mark into Thursday's 6 p.m. regional championship match against Caldwell County.

Colonels and Maroons