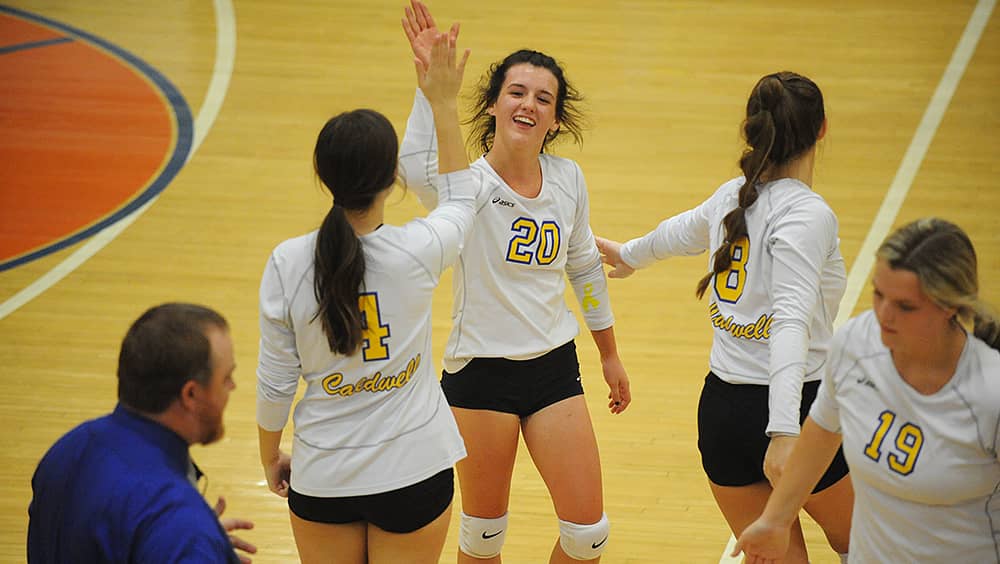 Caldwell County won its 18th volleyball match of the season on Thursday, capturing a 3-0 decision at Fort Campbell, 25-13, 25-13, 25-22.
Mary Tays recorded nine kills, seven digs and five aces for the Lady Tigers, who will carry an 18-15 record into a Saturday home doubleheader against Graves County.
Savannah Scott had six kills, Katie Menser five kills and Lily Hoard four kills against the Lady Falcons.
Adison Sullenger totaled 30 set assists, six digs and five aces for the Lady Tigers.
Ellie Ramey tallied three kills while Kynady Thomas had a pair of kills.
Claire Knoth and Kyndra Winters had nine digs apiece while Maggy Griggs and T.J. Goodwin each had three digs.
Fort Campbell is now 2-14.
District tournament play begins next week.
Caldwell will take on Hopkins County Central in a 7th District semifinal contest Monday at 6 p.m. at Madisonville-North Hopkins.
Fort Campbell will face University Heights Academy in an 8th District semifinal on Tuesday at 5:30 p.m. at Christian County.