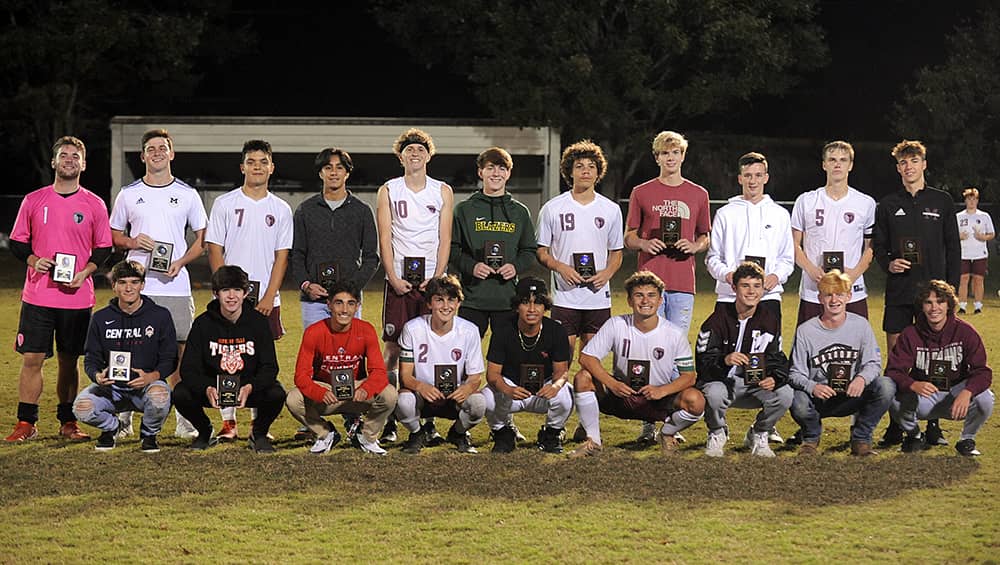 The Boys' All-2nd Region Soccer Team was announced following Thursday's championship match at the Stadium of Champions in Hopkinsville.
Making the squad from regional champ Henderson County are Ashton Todd, Trevor Book, Braeden Myers-Curry, Zander Wilson, Wesley Tompkins, Justin Sanchez and Boone McElroy.
Named to the team from Madisonville-North Hopkins are JJ Brown, Logan Terry, Ivan Juarez, Nojah Jimenez, Caden Crowell, Zach Bryant and Will Sampson.
Other players selected were Connor Dill and Ethan Hale of University Heights; Gavin Lear, Jaxon Greer and Colton Browning from Hopkins Central; Rocky Juan of Webster County; and Miguel Magana and Will Knight of Hopkinsville.

All-Region Team