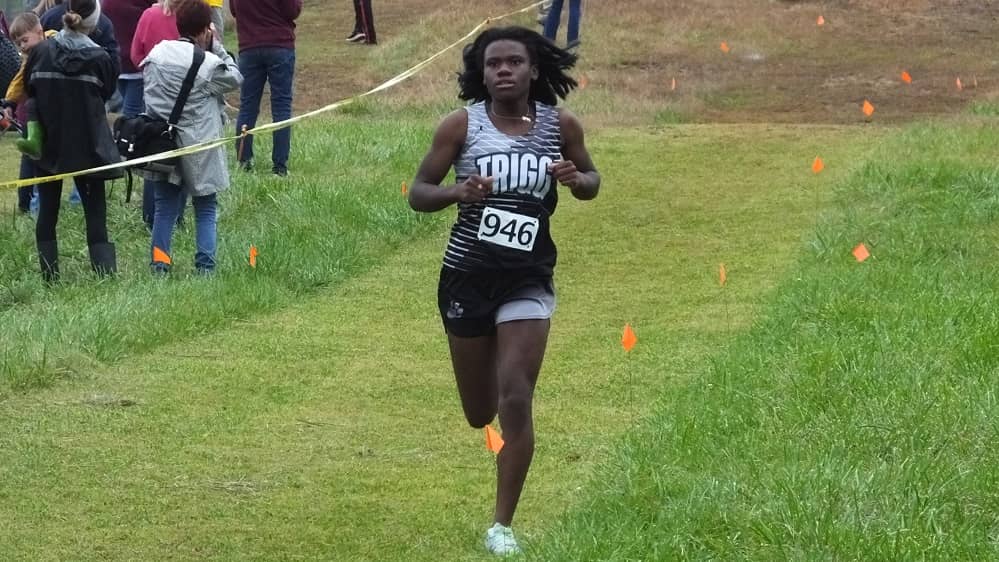 Trigg County sophomore Fatu Crain finished 5th at Saturday's 2A Region 1 cross country meet, qualifying for next week's state meet at the Bourbon County Cross Country Course.
Crain ran a 21:50.27, finishing behind a pair of Webster County runners and 1st-place Reese Settle of Calloway County.
Also qualifying for the state meet for the Lady Wildcats, Jessie Paulter finished 11th with a time of 23:10.40, Reese Bush ran 15th with a 23:25.50, and Camryn Boone's 24:11.80 put her in 17th.
Alesha Nyakeraka crossed the line in 19th and Alex Smith was 22nd.
PHOTOS – Trigg Girls at 2A Region 1 Cross Country Meet