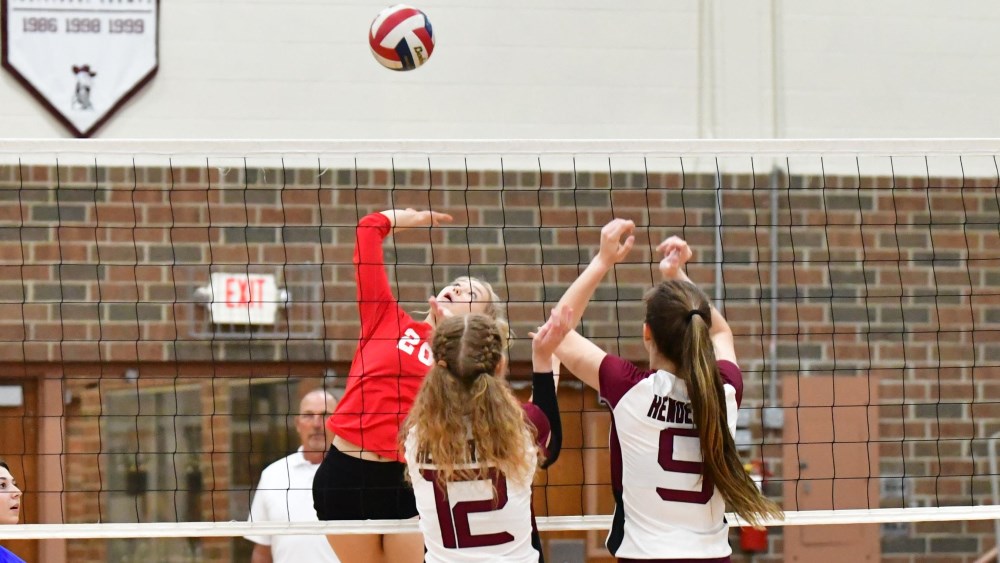 Henderson County entered this week's 2nd Region Volleyball Tournament as the No. 1 team in the KHSAA RPI rankings and the favorite to win the tourney for the sixth time in seven years. And they didn't do anything to dampen those expectations Monday.
Henderson used an 11-0 run in the opening set and went on to a 25-5, 25-17, 25-14 win over Christian County in the region tournament quarterfinals on Henderson's home floor.
Henderson had five aces as part of a 13-1 run to begin the match. They used their strength at the net with Keianna Alexander and Kaylee Stott to keep Christian County off-balance between spikes and dinks to claim the 25-5 win in the opening set.
Christian County showed some spunk in the second set as they jumped out to a 4-1 lead. The set was tied at four and ten before Henderson used a 6-0 run to create some space. Christian County got as close as 17-15 but a 6-1 Henderson run sealed the win.
The third set saw the teams tied at 2-2 and 3-3. Henderson again asserted control at the net and used a 7-1 run to take a 10-4 lead. Christian County would get no closer than five points the rest of the way.
Alexander had 11 kills, and Stott added eight for Henderson County, who upped its winning streak over Christian County to 10 matches.  Jordan Troutman also had 22 assists.
Hailey Sparks had seven kills and 21 assists for the Lady Colonels, and Camryn Armstrong added five kills. Rylee Owens contributed 16 digs.
Christian County's season ends with a record of 10-13.
Henderson County improves to 28-9 and will play Madisonville in Wednesday's tournament semifinals at Crittenden County.