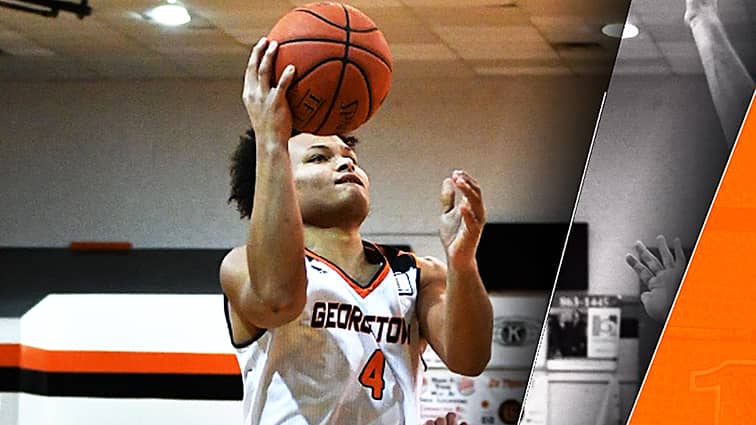 @GCAthletics Photo
Former Caldwell County standout Derrin Boyd had a team-high 19 points as Georgetown College opened its basketball season Thursday night by routing Kentucky Christian 103-68 in Georgetown.
Boyd had three 3-pointers for 15th-ranked Georgetown, which led 50-40 at halftime then pulled away by outscoring Kentucky Christian 53-28 in the second half.
Boyd was 5-of-14 from the field overall but made all six of his free throw attempts.
Boyd also had three assists.
Former Hopkinsville High School standout Kourtney Ware led the Kentucky Christian Knights with 26 points.
Boyd and Georgetown will next host Miami University Middletown on Saturday afternoon.