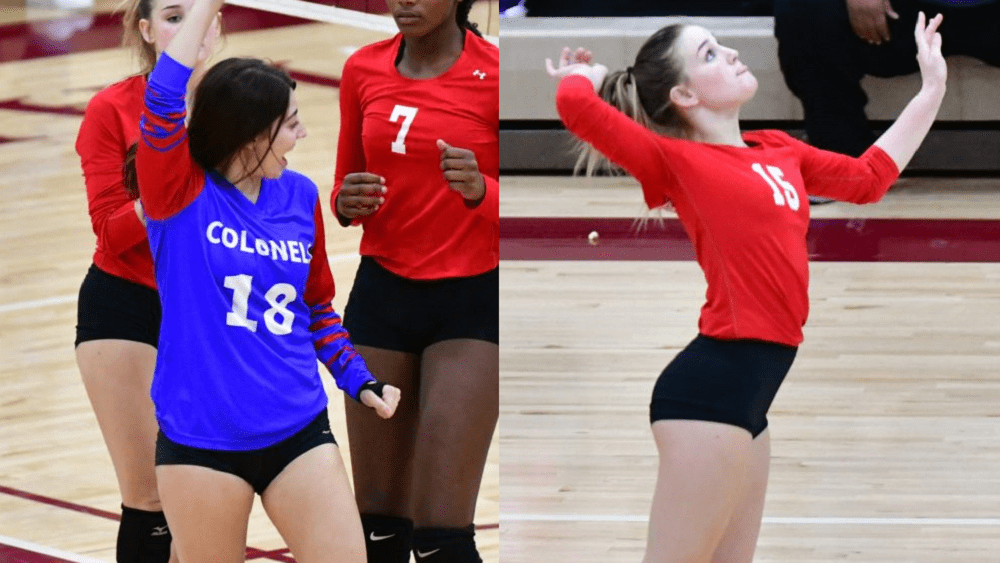 A junior and a sophomore from the Christian County Lady Colonels are among those to be been named to the 2021 2nd Region Coaches Association All-Region Volleyball team. The awards were handed out Thursday night at the 2nd Region championship game at Crittenden County High School.
Sophomore Rylee Owens and junior Hailey Sparks were among the fifteen players named to this year's team.
Owens led the Lady Colonels in digs during the 2021 season, surpassing the 200 mark. She was second on the team in assists and was among the top two players in service aces for Christian County.
Sparks led the team in kills, going past 150 for the season. She was second on the team in digs, and, along with Owens, was among the top two players for Christian County in service aces.
Christian County ended the season at 11-14 and was the 8th District runner-up.