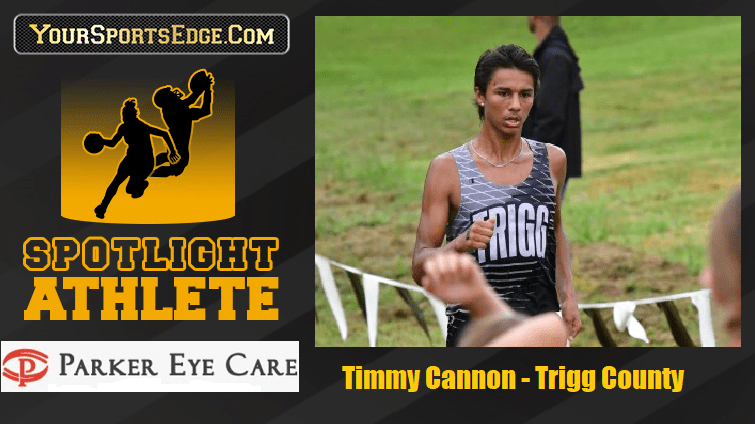 While athletes at many of the larger high schools enjoy the luxury of focusing on a single sport, small schools rely on students to lend their talents to as many teams as possible over the course of their careers.
One such example is Trigg County's Timmy Cannon.  Cannon stays busy in the fall as a standout for both the Wildcats' soccer and cross country teams, before hitting the mat for the Trigg County wrestling team in the winter.
As a soccer player, Cannon has played all over the field, lining up in the midfield and defense for the Wildcats over the last three seasons.  With his impact increasing each year, Cannon has been a part of three 5th-District champion teams and was named to the All-District squad as a junior in 2021.
Typically practicing twice a day from August to October, first with cross country and then soccer, Cannon has also helped the Wildcat runners to back-to-back 2nd-place finishes in the region and earned a spot in the last two state meets.  After running 11th in last season's region race, he moved up to 7th this year and shaved over a minute off his time.
Cannon turned in an 18:21.58 at state last year to finish in 51st, helping the Wildcats to a 5th-place team showing.
Instead of taking a break after a taxing fall season, Cannon instead transitions to the mat over the winter months.  After finishing 2-2 at 113 lbs at the region tournament as a sophomore, he moved up to 126 lbs and took home 6th as a junior.
Ahead of this weekend's state cross country meet at Bourbon County, Cannon talked about the differences in conditioning for each of the three sports and named a couple of athletes that have had a big impact on his career.