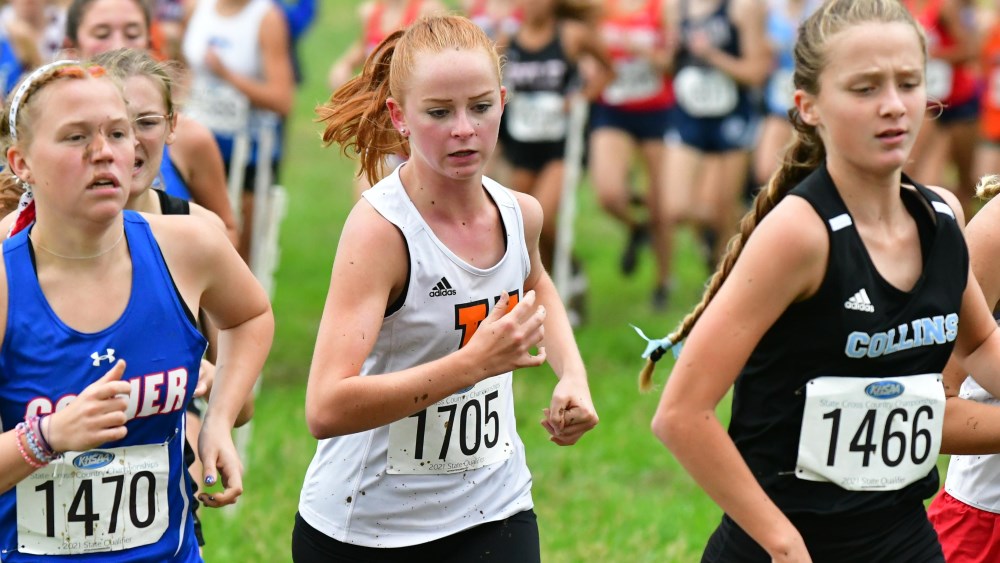 Allison Wood's storied cross country career at Hopkinsville High came to an end Saturday with a 53rd place finish in the Class 3A State Meet in Paris.
Running on a sloppy course, Wood covered the 3.1-mile course in 21:08. It was her fourth run at the state meet for the senior.
Younger sister Rebecca finished in 132nd place in a time of 22:45. Eighth-grader Lauren Mayes ran a 23:15 to finish 168th, and Kaydon Coats was 218th in 25:07.
Justice Wright was 240th, with Evelyn Bangert coming in 254th place, and Eva Blankenberger finishing 274th.
Hopkinsville qualified a team for the Class 3A Meet for the first time. The Lady Tigers finished 29th in the team standings.
It was the first time Hopkinsville fielded a girls' team at the state meet since finishing seventh in the Class 2A Meet in 2012.
For the second straight year, the state meet was run at the Bourbon County Park after decades at the Kentucky Horse Park in Lexington. Runners had to traverse wet and muddy conditions that were the result of rain that fell all day Friday and early Saturday.