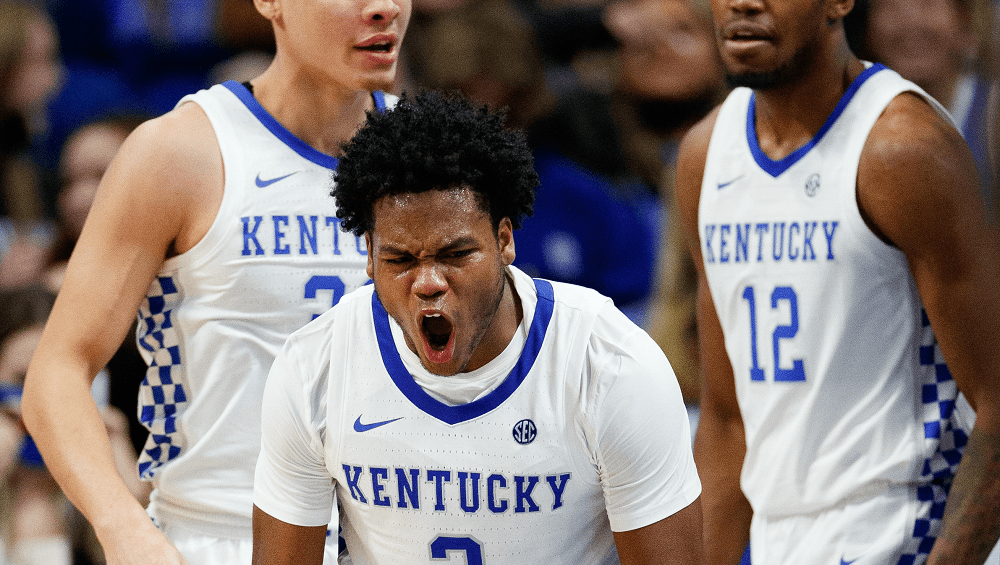 Sahvir Wheeler (UK Athletics Photo)
If two exhibition games are an indicator of what could happen this season, then Georgia transfer Sahvir Wheeler could be a big catalyst for any success Kentucky has. He had 15 points on 6-for-9 shooting, six assists, three rebounds, and two steals to more than offset the four turnovers he had in 31 minutes of play in Friday's 80-71 win over Miles College.
"I was saying the kid is going to wear down eventually, and he just never wore down," Miles coach Fred Watson said. "I mean, you cannot get past him.
"So, in the second half, we ended up having to take the ball out of our point guard's hand and put it someone else's hand who is not as comfortable with starting the offense. That alone kind of disrupted everything.
"He is a pro defender. That is the best that I have seen. You cannot get by him, and he doesn't foul. So, we figured, just attack him and still doesn't foul. You can't get past him; he's as strong as an ox. He is a tough defender."
Wheeler committed two fouls, but he also drew four fouls and clearly proved just how valuable he is going to be this year.
"He's a quick guard. He's hard to get by. I really think he will probably be one of the SEC defensive players of the year or first team, second team," Miles guard Brandon Miller said.
"It was hard, but we still had to calm down. It was a big game for everybody on our team. It was just something we had to adjust to. (From) the second half on, they did a really good job of pushing us out of our offense, so we got a little bit out of rhythm there. Subsequently, we didn't make the shots we made earlier."
"They just picked up the pressure on us. They just pushed us out a little further from where we wanted to start our offense, and then we just got out of rhythm."