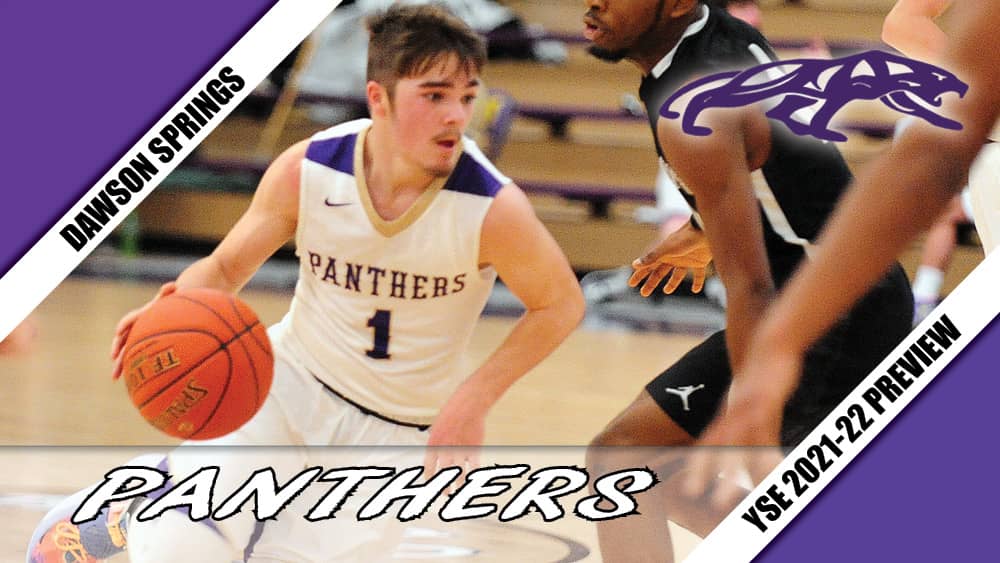 Dawson Springs was a fun team to watch in 2020-21 behind one of the 2nd Region's top scorers in senior Landon Pace, who averaged 26.8 points a night.
But the Panthers never dented the win column, despite some near misses, and finished the season 0-16.
The 2021-22 season brings a new head coach in Mickey Blue, who has a simple philosophy on how Dawson Springs gets better this season.
"Just to get better every day and play hard/focused on every play and to play smart and play team ball," said Blue, who is stressing "patience and enjoying the process of getting better and smarter."
The 2021-22 Panthers will enter the season with heavy hearts following the death of one of last year's seniors following a recent automobile accident. Logan McKnight died as a result of injuries suffered in the accident, which also included Pace and current Dawson Springs junior Tyler Hale. A release from the school said that Pace was treated and released from the hospital while Hale had major surgery to repair both legs along with other injuries that will take time to heal.
McKnight's funeral service will be conducted inside the Dawson Springs gymnasium on Wednesday at 2 p.m.
The Panther basketball team is scheduled to open its season on Monday with a trip to Webster County before traveling to Christian Fellowship School in Marshall County the following night.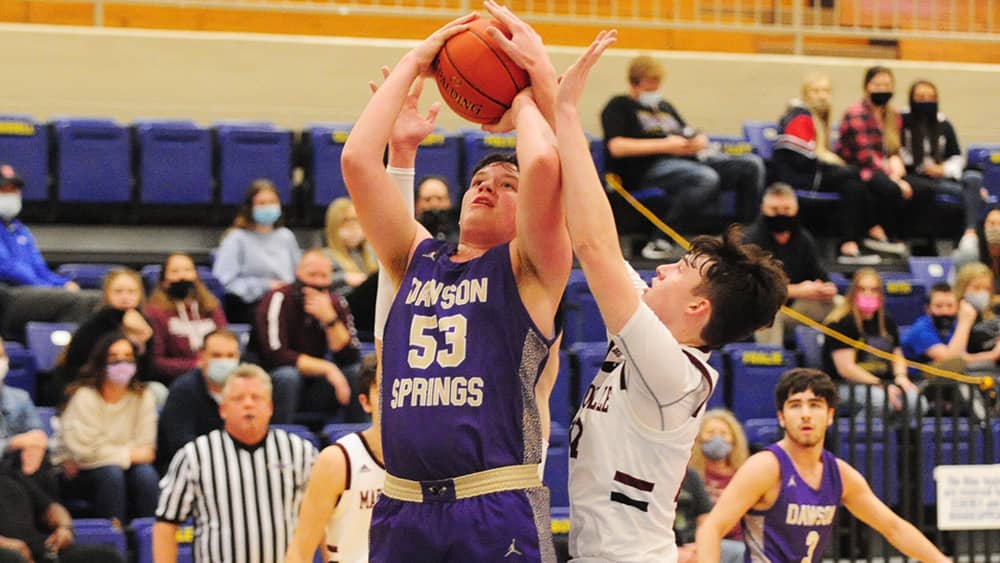 Three starters return for Dawson Springs, including seniors Rett Nieters and Dilyn Skinner, who were double-figure scorers a year ago.
Nieters "could be a double-double guy with points and rebounds," said Blue. The 6-foot-4 Nieters averaged 10.9 points and 6.2 boards a game last year.
Meanwhile, Skinner "could score 20 points a game if he chooses to do the work," according to Blue. Skinner netted 11.5 points a night last season.
Stevie Bullock, a 5-11 junior, "could become one of the best defensive players in the district."
Freshmen Montgomery Johnston and Rex Blue figure to move into key roles this season.
"Montgomery could grow into a scoring threat with his determination and the willingness to get better everyday," said the Panther head coach.
"Rex Blue could provide scoring from the 3-point arc and provide a blue-collar hustle and rebounding ability in his first year."
The Panthers will look for other players to step up and fill reserve roles this season as Dawson Springs looks to end what is a 17-game skid overall. The Panthers' last win was a 78-70 victory over Todd County Central in the regular-season finale of the 2019-20 campaign.