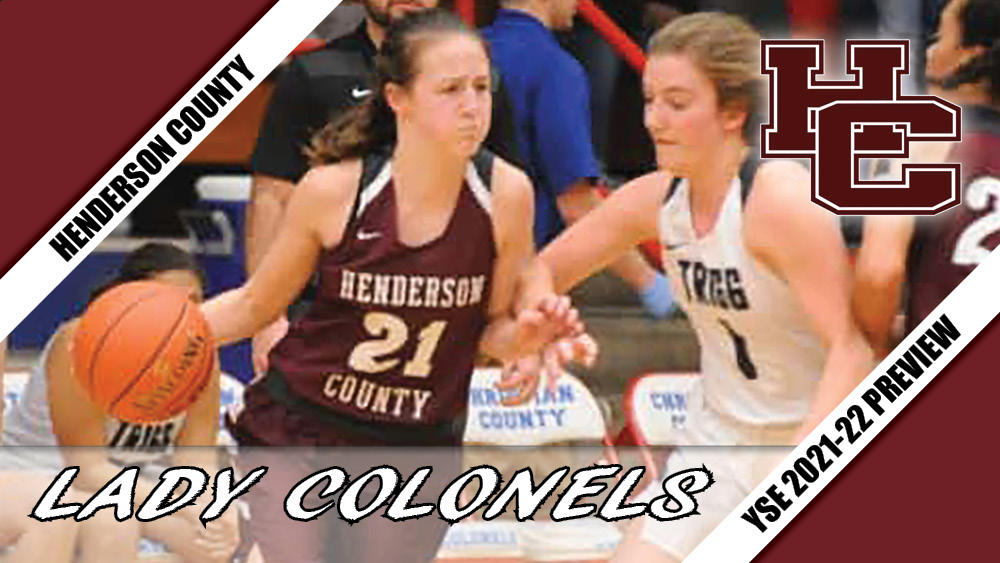 Playing in what has consistently been the region's toughest district has always prepared Henderson County to be mentioned among the favorites to win the region title. Throw in a veteran coach with over 700 wins and the Lady Colonels figure to be there again this year.
Henderson County returns five of the top seven scorers from last year's team that won 20 games in a Covid-shortened season and advanced to the Sweet 16 semi-finals before they were ousted by Marshall County.
Junior Jarie Thomas is back after averaging 12.5 points and a team-leading seven rebounds a game last year. Senior Kaytlan Kemp, who has signed play softball at Western Kentucky University, will be looking to bolster her scoring this year after averaging seven points a game last year.
Junior Graci Risley has been producing for the Lady Colonels since her eighth-grade year. She can go inside or outside and was second on the team with 46 three-pointers made last year as part of an eight-point-per-game résumé.
Juniors Mallorie Veal and Savannah Lacer also give the Lady Colonels some valuable experience from last year.
Jeff Haile, who has won over 760 games in 35 years as head coach, has also seen several other players improve their game over the summer.
The region field is improved this year, however, the Lady Colonels will see some of their toughest games from within its district as both Webster County and Union County expect to field improved teams this year.
With a schedule that will include games against some of the top teams in Western Kentucky, Henderson County should be in a good position to win its fourth straight region title and ninth over the past decade.