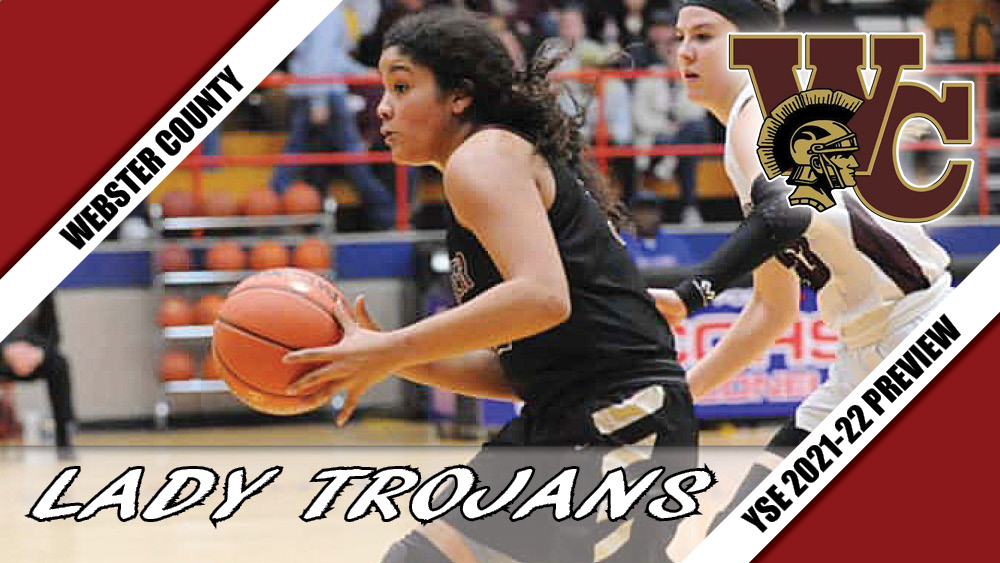 The 2020-21 Webster County girls' basketball season was pretty much a speed bump in what has been a historically strong program over the past decade.
COVID-19 took its toll on both the schedule and players' health as the Lady Trojans missed the region tournament for the first time in seven years. Their 9-12 record has not set well with Coach Brock Stone and his returning players.
"Our goals haven't changed even with a down season last year. I think that has made us grind with a chip on our shoulders this off-season," Stone said.
Webster returns three starters from last year's squad as well as its top reserve. All-region performer Raigan Price averaged 13 points and seven rebounds but has missed 17 of Webster County's 49 games over the past two seasons. If she can stay on the floor this year, she should be in the discussion for region player of the year.
Seniors Madison Hinton and Mary Kate Rakestraw also return to the starting lineup, and junior Katelyn Cates expects to crack the starting five as well.
Hannah Yates gave Webster County valuable time off the bench as an eighth-grader and looks to join the previous four players in the starting lineup.
"She took pride in the off-season getting better and being one of our top players throughout the summer. I'm looking forward to a great freshman season from her," Stone said.
As far as depth, Webster County has senior Sydney Shoulders and freshman Karsyn Cates among the top reserves. Junior Brooke Shepherd will give Webster County more depth when she returns from rehabbing an ACL injury.
"We really like our young core. There will be times this year where we will have three freshmen on the floor," Stone said. The Lady Trojans coach is also feeling good about his offense.
"Our girls really took advantage of the preseason and used it to get better day by day. The work we put in this preseason is really starting to show and practice," Stone said. "Offensively, we've been getting better and feel like we will be better on that side of the ball than in years' past."