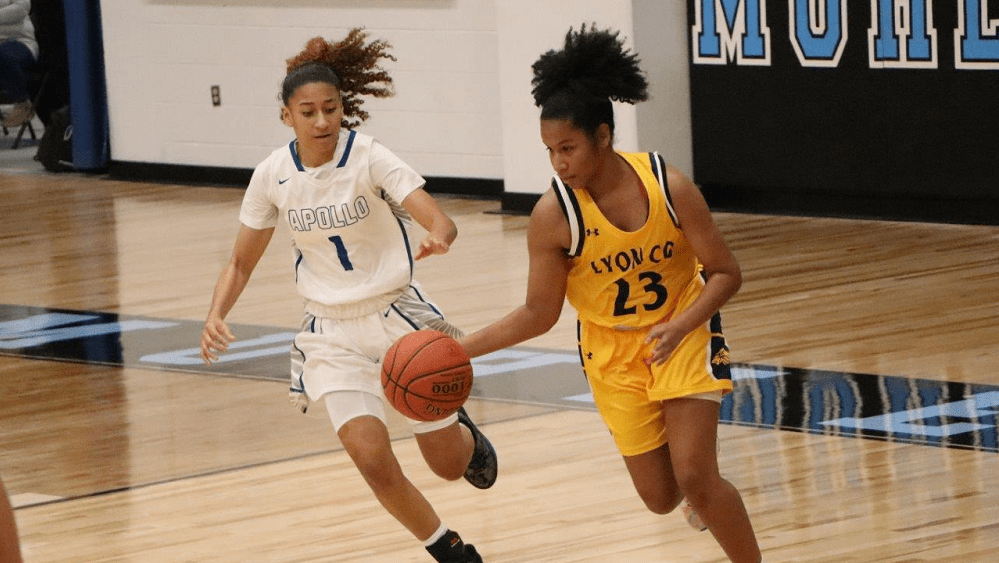 With two starters unavailable, it was going to be a tough assignment Saturday for the Lyon County Lady Lyons anyway. And, they were having to take on the defending 3rd Region Apollo E-Gals.
Apollo used their full-court press to force the Lady Lyons into 15 first-half turnovers as they took control of the game late in the first quarter and then rolled to an 80-46 win in the first game of the Saturday schedule in the Muhlenberg County Lady Mustang Classic.
The Lady Lyons were without Calista Collins, who was dealing with a medical issue, and Gracen Wynn, who suffered a concussion in the Lady Lyons win Friday night at Dawson Springs.
The game was close through the early part of the opening quarter, but then the E-Gals' press began to cause issues for the Lady Lyons. And, when the Lady Lyons managed to beat the press down the court, they could not get their shots to fall down close to the basket.
Apollo would end the opening quarter holding a 17-9 lead.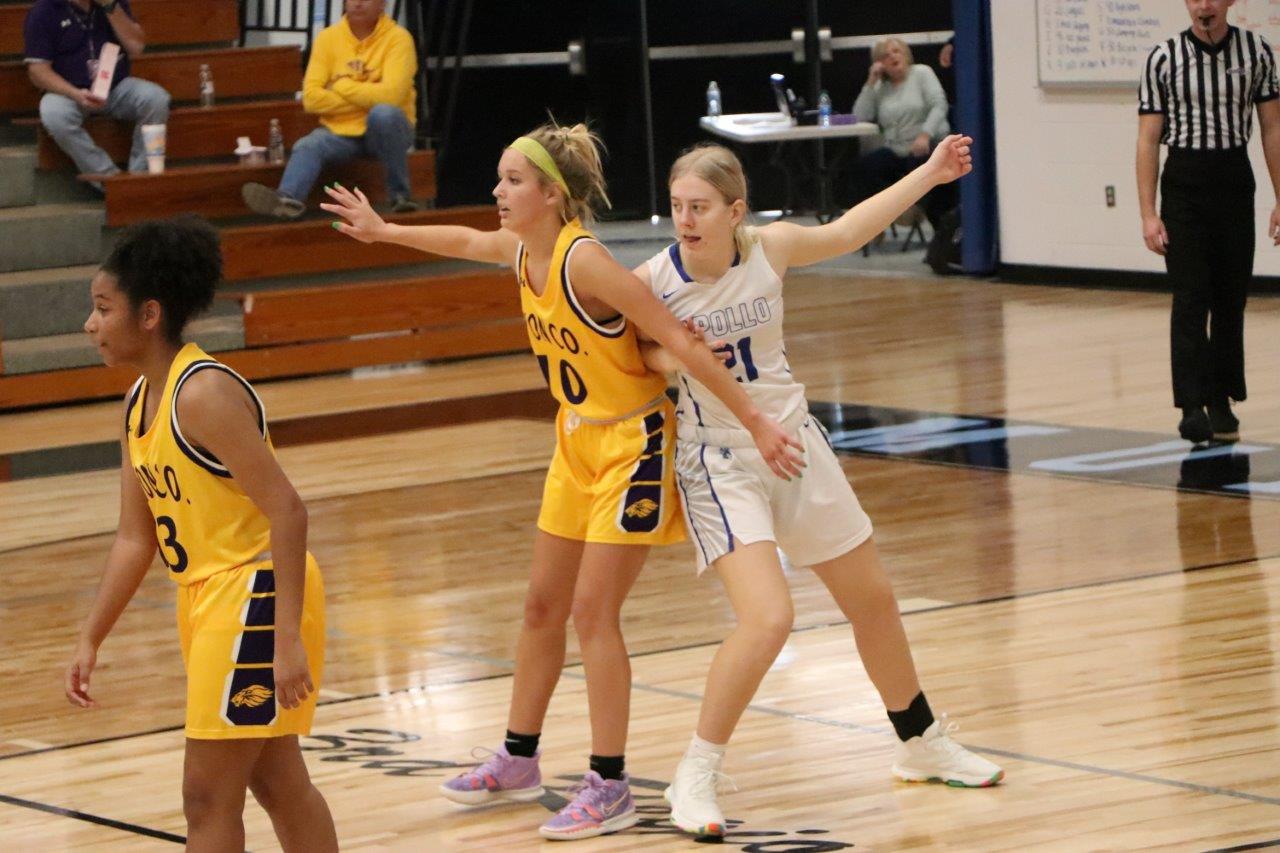 Coach Dawn Cotham gave several younger players the chance to see action in the second quarter and spell her starters who had been burning up and down the court for 16 minutes. Among the younger players to see extensive time in the first half were middle schoolers Jenna Coursey, Courtney Collins, Piper Cothham, Trinity Taylor, and Emma Brasher.
The younger Lady Lyons held their own for a stretch of the second quarter, but Apollo's experience ultimately took its toll. Apollo would move the lead out to 38-18 going into the break.
The second half was more of the same as the Apollo pressure defense just limited scoring opportunities for the short-handed Lady Lyons. That pressure would lead to 20 more Lady Lyon turnovers in the second half of play.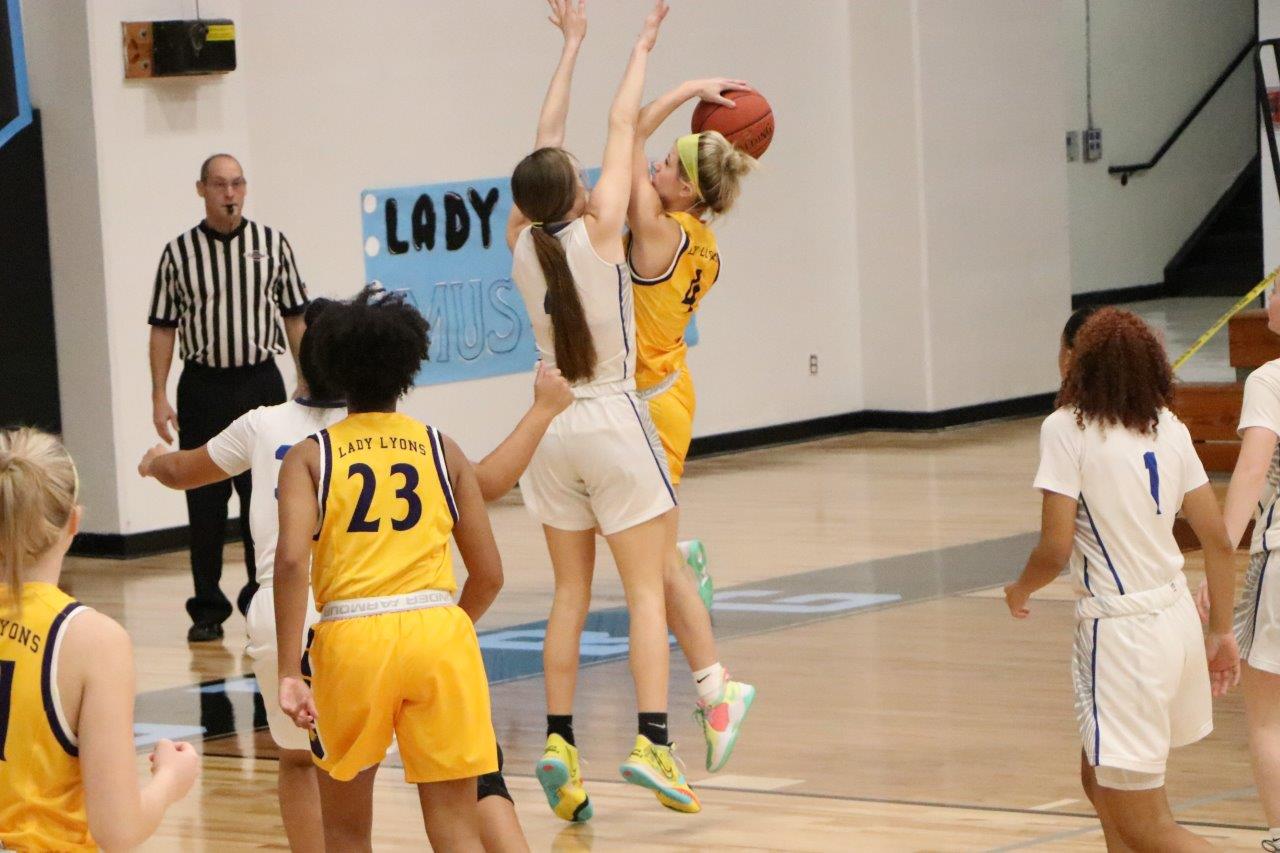 The Apollo lead would balloon out to 60-31 by the end of the third quarter. E-Gal reserves saw extensive action in the fourth quarter as Apollo rolled on out to the final 34 point margin.
Rose Smith had a solid afternoon for the Lady Lyons, finishing with 16 points. Trinity Taylor added 8 points, while Lilly Perry scored seven.
Shelby Beatty topped the Apollo scoresheet with 21. Amaya Curry finished with 18 points. Curry joined the E-Gals' 1,000 point club with a basket early in the first half. Jenna Dant was also in double figures for Apollo with 15.
Lyon County was 18 of 45 from the field. However, the Lady Lyons had their struggles from the free-throw line, hitting only 9 of 26. The Lady Lyons did outrebound Apollo 47-34.
Lyon County now drops to 1-3 on the season. The Lady Lyons return to action at home Tuesday evening against Union County.
LCHS  —     9     9    13    15  –  46
AHS  —     17    21    22   20  –  80
Lyon County (1-3) – Smith 16, Taylor 8, Perry 7, Defew 5, Holland 3, Butler 2, Coursey 2, Brasher 2,
Apollo (2-1) – Beatty 21, Curry 18, Dant 15, Lane 7, Whitlock 5, Lee 5, Survant 4, Rice 2, John 2, Palmer 1