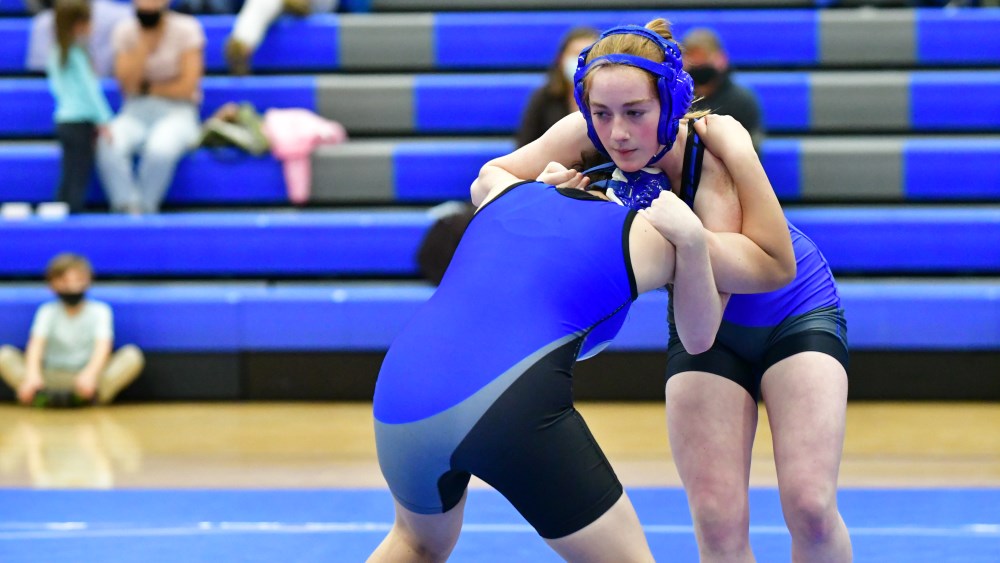 Fort Campbell's girls brought home a sixth place finish at the West Creek Coyote Classic Saturday in Clarksville.
Maddie Herbert took second place in the 107-pound class, winning two matches to advance to the final.
Natalie Britton finished third in the 145-pound class. After losing in the semifinals, she came back to post a pair of wins by fall to reach the medal podium.
Savannah Ziegler came in fourth place in the 126-pound match. She won four matches by fall before losing to Clarksville Academy's Annalynn Rackett in the third place match.
Olivia Conner also came in fourth place winning three matches on the day.
Alyana Dale finished in sixth place, falling to Rossview's Mahkenze Bonczek in the fifth place match.
Fort Campbell's 69 points was good for sixth place.