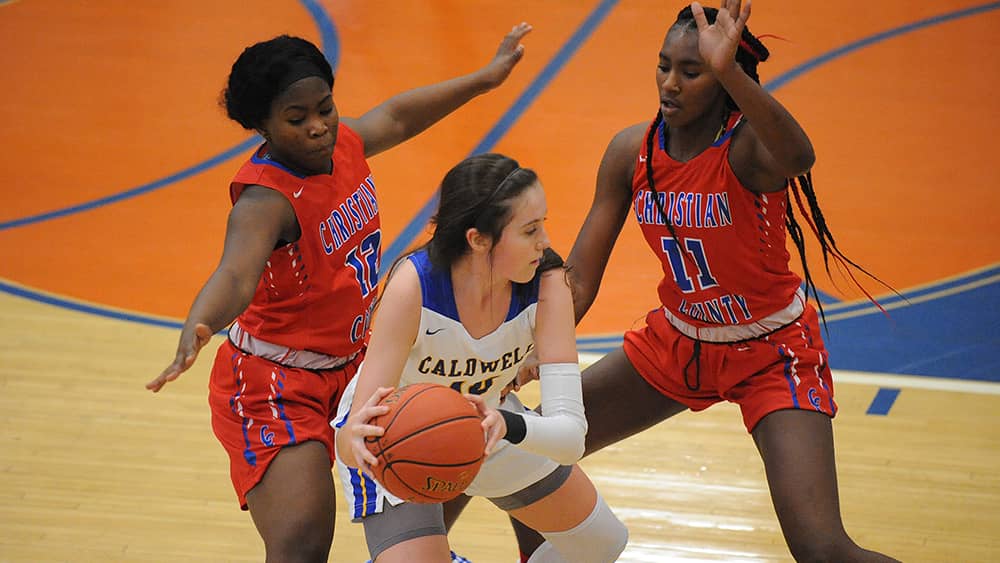 Caldwell County's girls got off to a good start in their search for their first win of the season.
But Christian County's full-court press eventually took its toll on the Lady Tigers.
The Lady Colonels overcame a 13-11 deficit after one quarter to lead 32-23 at halftime.
Christian (2-3) stretched the margin to 50-36 through three quarters and went on to post a 70-46 Thursday night in Princeton.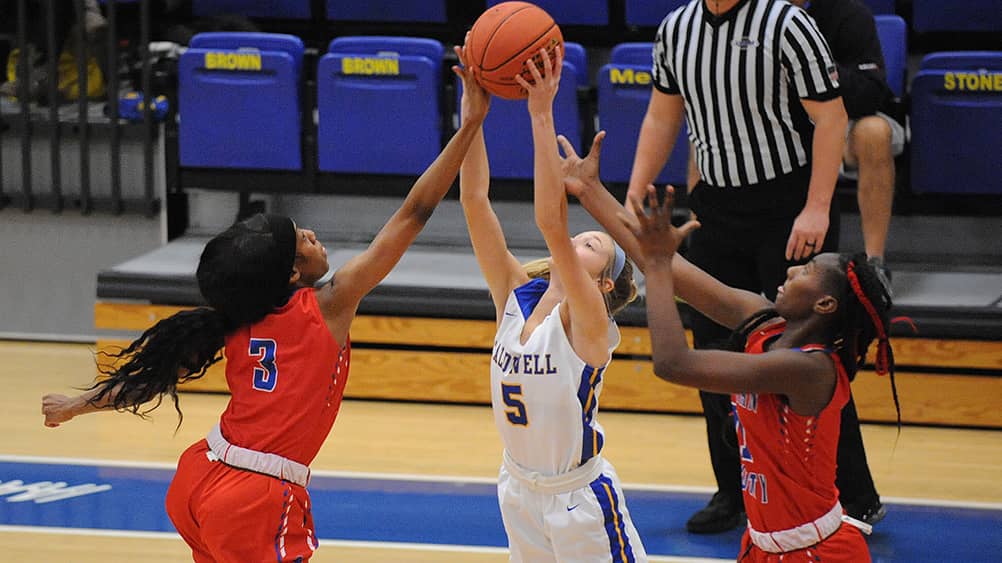 The Lady Colonels forced Caldwell into 37 turnovers in the contest.
Up nine at halftime, Christian never let Caldwell make a run in the second half while eventually pushing the margin to 24 points.
Anaysia Bagwell led a balanced Christian attack with 16 points and seven rebounds. Mikayah Killebrew had 15 points and eight boards while NeVaeh Day had 12 points and eight rebounds. Destinee Catlett-Watkins added 11 points and grabbed eight boards.
Caldwell (0-5) got 12 points and 13 rebounds from Katy Smiley. Presley McKinney and Parris Gray each added seven points.
The Lady Tigers still lead the all-time series, but the Lady Colonels have closed the gap to 44-41.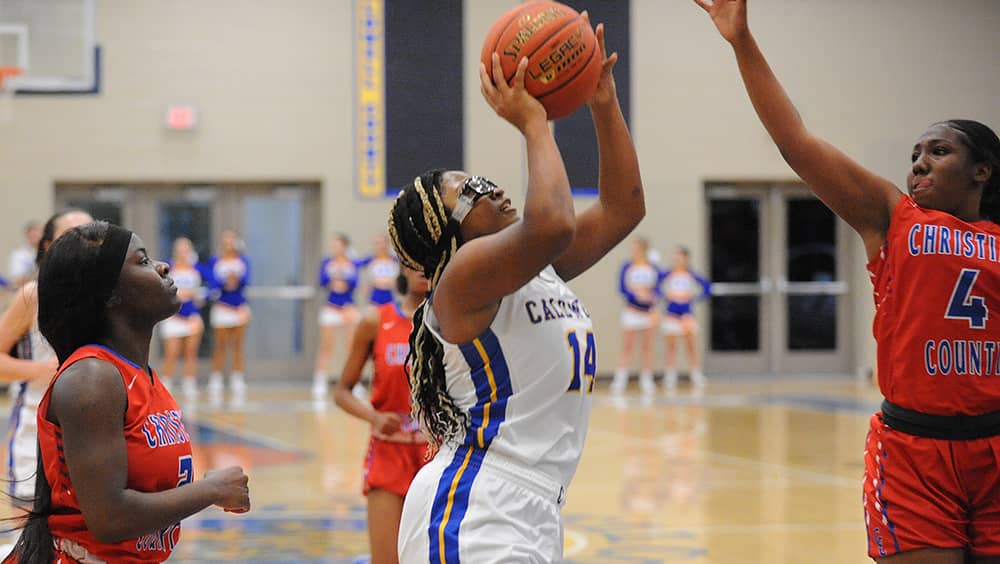 Christian's girls will next go to Ohio County on Saturday while Caldwell will host Murray Saturday afternoon.
Christian County   11   21   18   20—70
Caldwell County    13   10   13   10—46
Christian County (2-3) — Anaysia Bagwell 16, Mikayah Killebrew 15, NaVaeh Day 12, Destinee Catlett-Watkins 11, Shaniah Bridges 7, Caitlin Steele 5, Evanna McGregor 2, Sarah Harris 2.
Caldwell County (0-5) — Katy Smiley 12, Presley McKinney 7, Parris Gray 7, Brylee Butts 6, A.J. Hollowell 4, Jakhia Copeland 4, Morgan Aikins 4, LouLou Thompson 2.