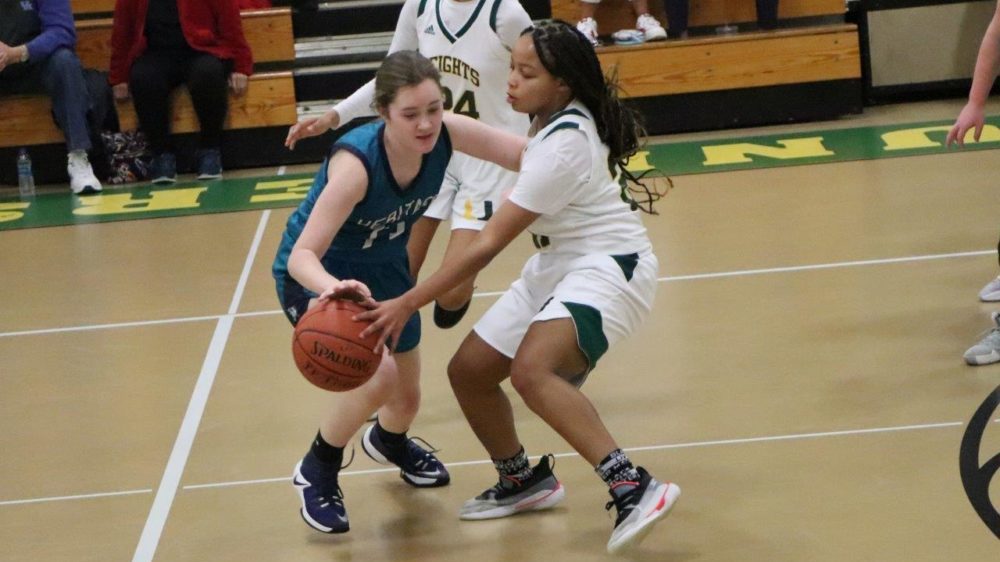 The first-ever regular-season girls' matchup between University Heights and Heritage Christian belongs to the Lady Blazers. UHA scored the first 21 points of the game and rolled on to a 55-17 win over the Lady Warriors.
The Lady Blazers forced HCA into numerous turnovers with their press and their halfcourt trapping defense. The defensive pressure was more of an issue due to the fact that Lady Warriors' starting point guard Hallie Zieg went down with an apparent leg injury just two minutes into the contest and never returned.
Behind the play of guards Alecia Davis and Amaryia Bass, the Lady Blazers ran out to a 17-0 lead after the opening eight minutes.
That lead would grow to 21-0 before Hadlee Hayes scored the first bucket of the night for HCA with 6:05 to go in the first half. Despite being down big and having lost their point guard just two minutes into the game, the Lady Warriors battled on the boards and looked to get scoring opportunities. However, the shots seemed not to want to fall when the Lady Warriors got looks at the basket.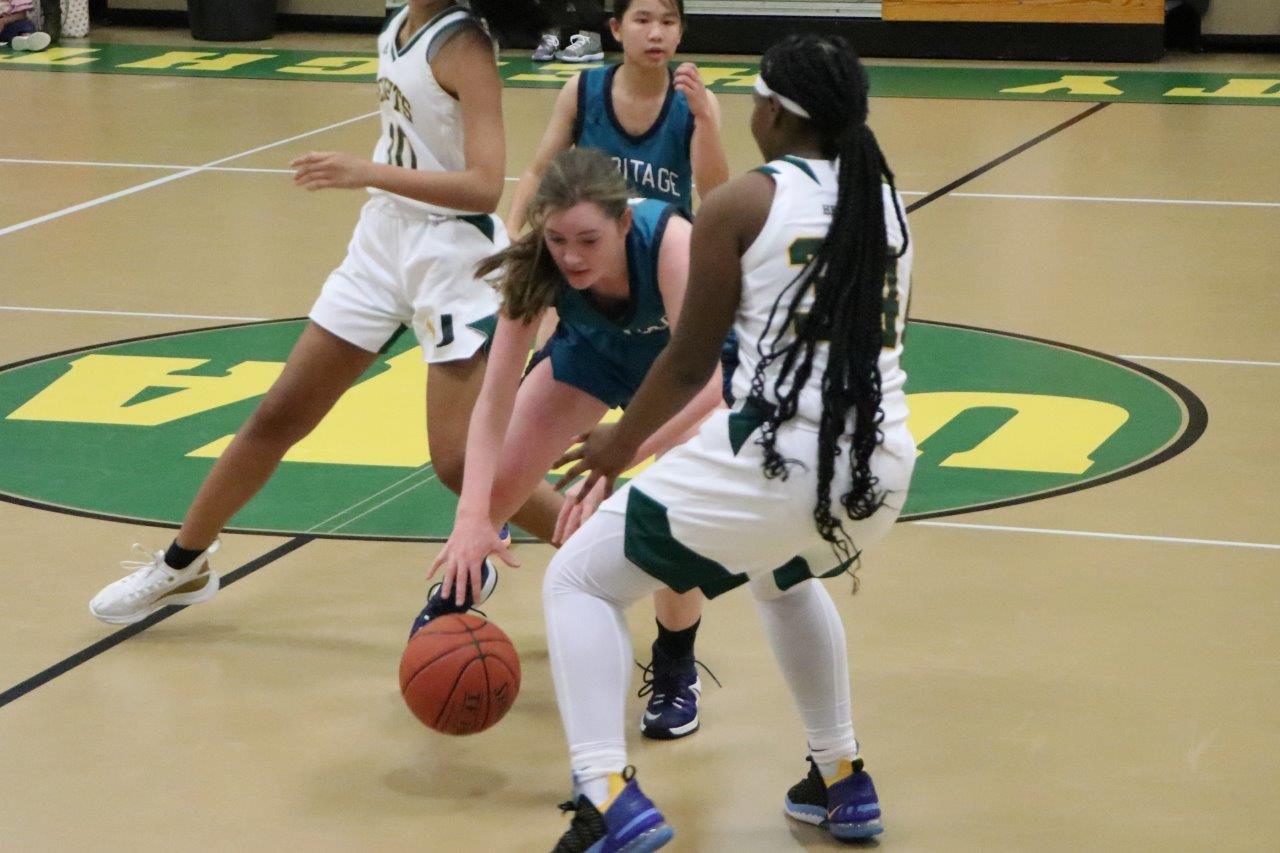 The half would come to an end with the Lady Blazers holding a 36-7 lead. Alecia Davis had big half for UHA with 14 points. Bailey Craft and Hadlee Hayes combined to score all seven points for the Lady Warriors.
Turnover issues continued to plague the Lady Warriors in the third quarter. With Breanna Daniel leading the way, UHA was able to extend the lead to 49-11 at the end of the third, bringing the running clock rule into play for the final quarter.
The Lady Blazers would then cruise their way on out to the final 38 point margin.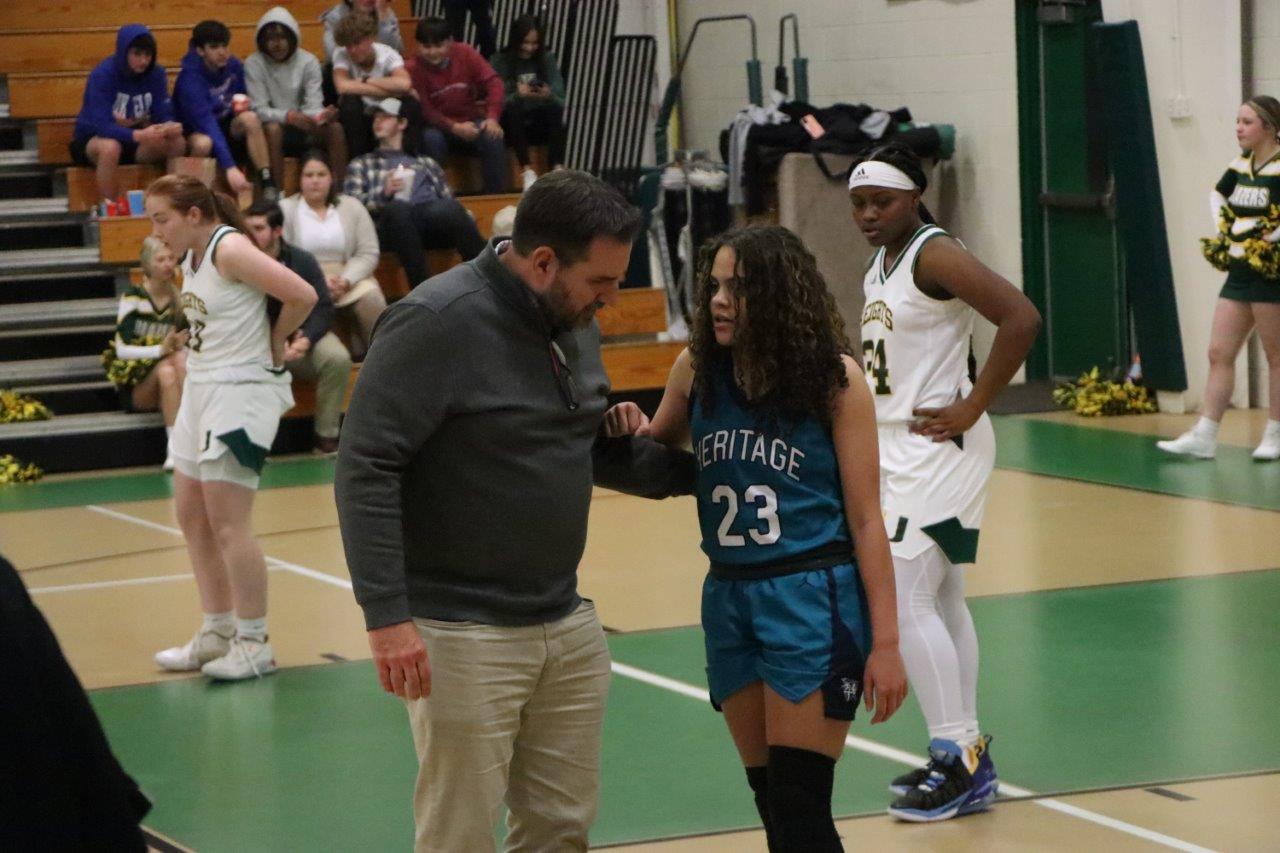 Alecia Davis finished the night with 20 points for the Lady Blazers. Breanna Daniel added 11. Amaryia Bass also reached double figures with 10.
Bailey Craft topped the scoring column for HCA with 6. Hadlee Hayes and Tori Sutton had four points each.
HCA  —   0      7      4      6  –  17
UHA  — 17    19     13      6  –  55
Heritage Christian –  Craft 7, Hayes 4, Sutton 4, Robinson 2
University Heights – Davis 20, Daniel 11, Bass 10, Love 6, Tullis 4, Acree 2, Smith 2

UHA Lady Blazers vs HCA Lady Warriors