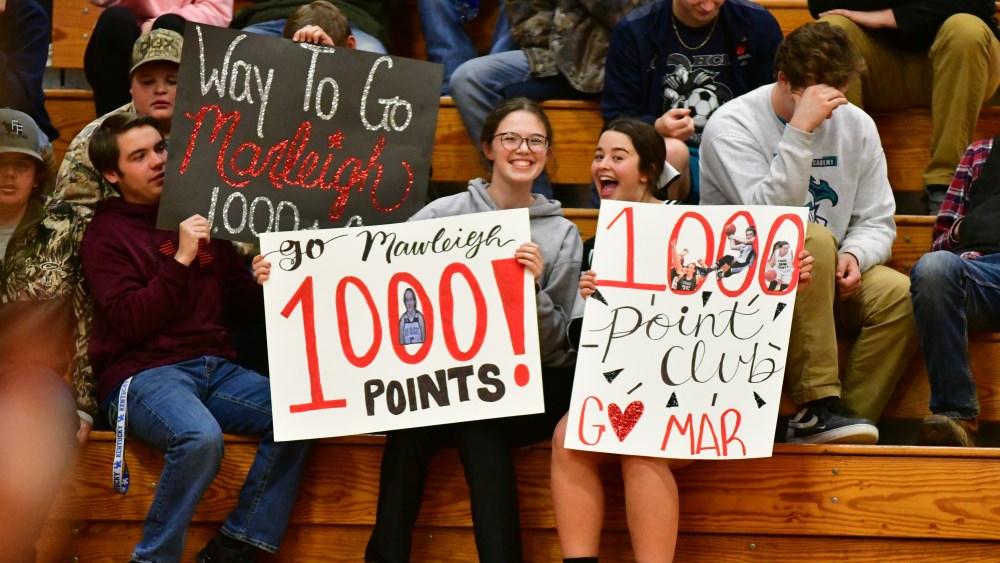 The plotline of Trigg County's Tuesday's game with Heritage Christian Academy wasn't the outcome. It was whether Lady Wildcat Marleigh Reynolds would reach 1,000 career points.
The Trigg senior got the milestone in the second quarter as the Lady Wildcats rolled to a 68-10 win over Heritage Christian Academy in the first-ever meeting between the schools.
Trigg led 21-6 after one quarter, and Reynolds scored 10 points in the second quarter. A rebound off a missed free throw and stick back saw her become the 15th Trigg County girls' player to join the 1,000 point club.
Reynolds finished with 29 points and 12 rebounds to lead Trigg to the win.  Olivia Noffsinger added 17 points and four assists.
Heritage Christian Academy, in its first season of KHSAA play while still competing in the Kentucky Christian Athletic Association, fell to 1-2 against KHSAA teams this season.
Kate St. Martin and Bailey Craft each scored four points for HCA.
Trigg County scored 43 points off 28 HCA turnovers and shot 56-percent from the field.
Heritage Christian Academy returns to action Saturday against Micah Christian.
Trigg County will host Daviess County Saturday at noon.
Heritage Christian         6          2          0          2–       10
Trigg County                   21        20        19        8–       68
Heritage Christian [3-8] – Craft 4, St. Martin 4, Sutton 2
Trigg County [8-7] – Reynolds 29, Noffsinger 17, Sink 6, Alexander 6, Grubbs 5, Rogers 3, Bush 2