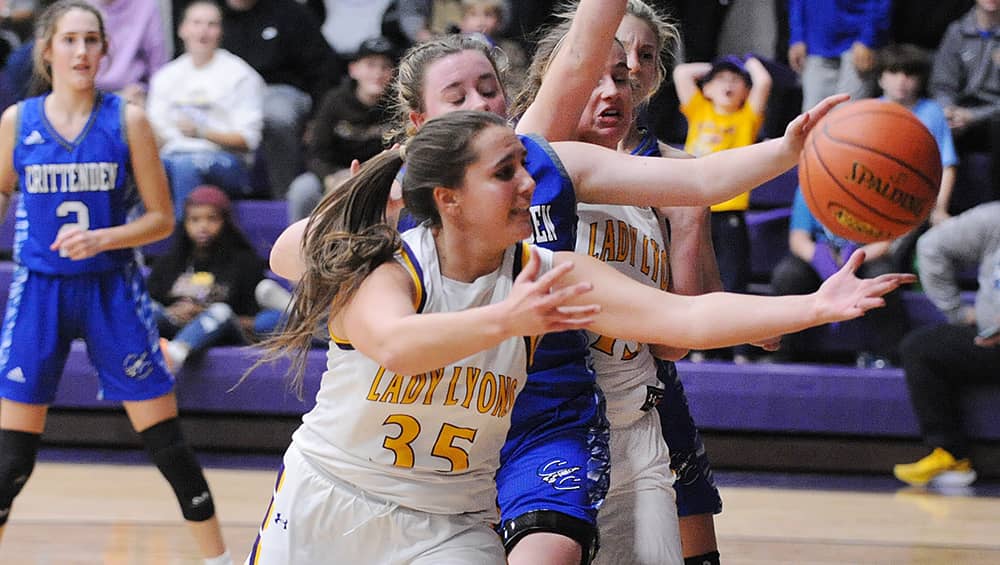 Lyon County's girls will play for the 2nd Region All A Classic championship after turning back Crittenden County 65-55 in overtime Thursday night in Eddyville.
Lyon next faces Livingston Central in a contest scheduled for 4 p.m. Saturday afternoon.
See some of Thursday's semifinal action between the Lady Lyons and Lady Rockets in this YSE photo gallery.
Lady Lyons and Lady Rockets