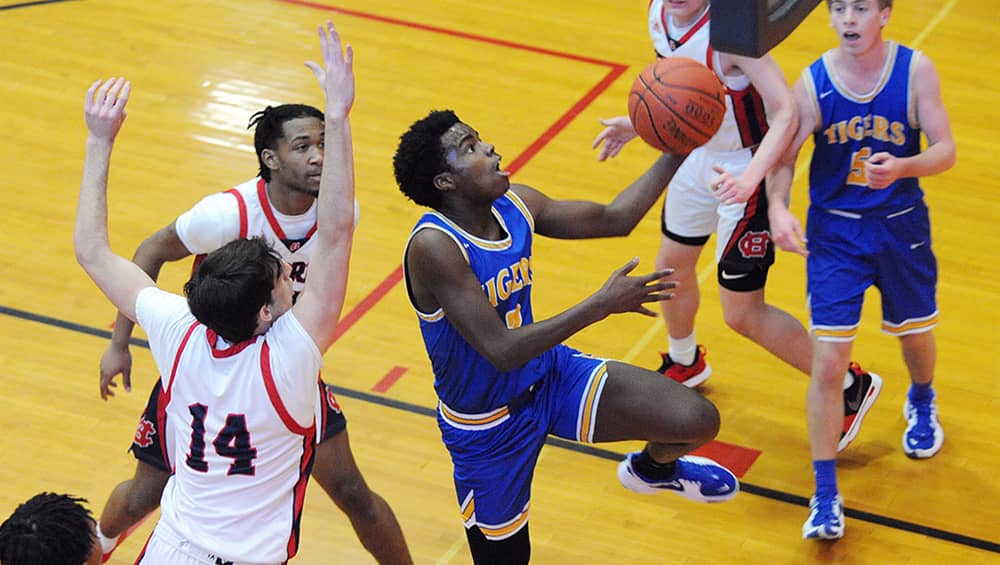 Caldwell County bounced back quickly from Saturday's loss to Lyon County in the 2nd Region All A Classic championship game.
The Tigers closed Monday's 7th District makeup date at Hopkins County Central with a 13-3 run to upend the Storm 70-60.
Caldwell, now 12-4 overall and 2-0 in district play, led most of the way, taking a 36-25 lead to halftime.
The Tigers were still up 51-46 through three quarters, but Hopkins Central (6-6, 2-1) battled back to tie things in the final frame.
Marcus Eaves twice knotted the game for the Storm. His 3-pointer with 5:54 left in the game made it 55-55.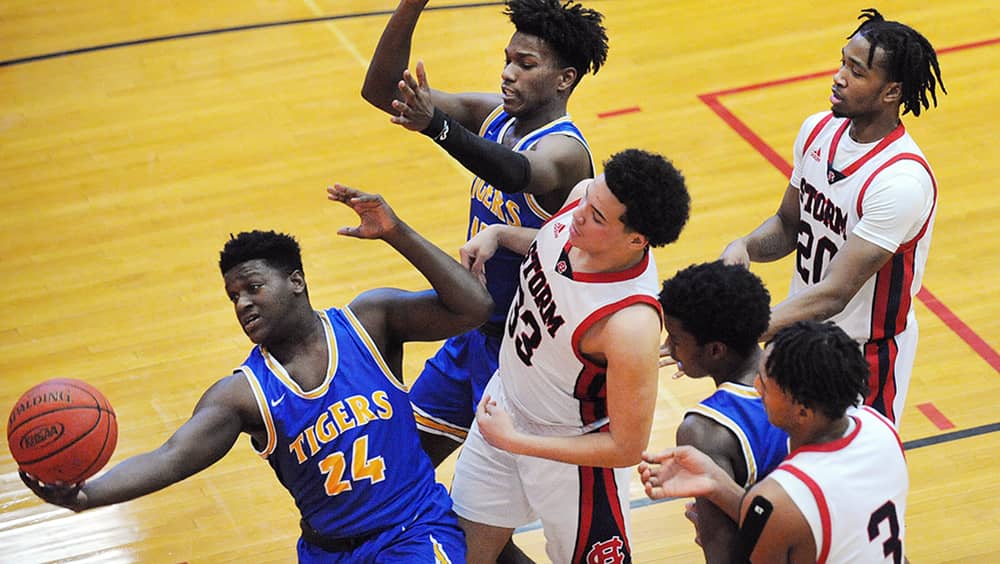 A driving bucket by Eaves tied it at 57-57 with 5:30 to go.
But Hopkins Central could never snag the lead.
Instead, Collin Whittington answered with a 3 at the other end to put Caldwell back in front for good.
Another Eaves bucket got the Storm within 60-59, and Hopkins Central had the ball with a chance to take the lead.
However, a steal and layup by Jabrion Spikes helped Caldwell finish the game with a 10-1 run. Hopkins Central went the final 4 minutes of the contest without a field goal.
Spikes led the Caldwell effort with 25 points, 12 rebounds and five assists.
But the Tigers also got 21 points from Whittington, who was 5 of 8 from 3-point range.
Zavy Bumphus had some big baskets late for Caldwell, getting seven of his 12 points in the final 3 minutes of the game. Bumphus also had nine rebounds.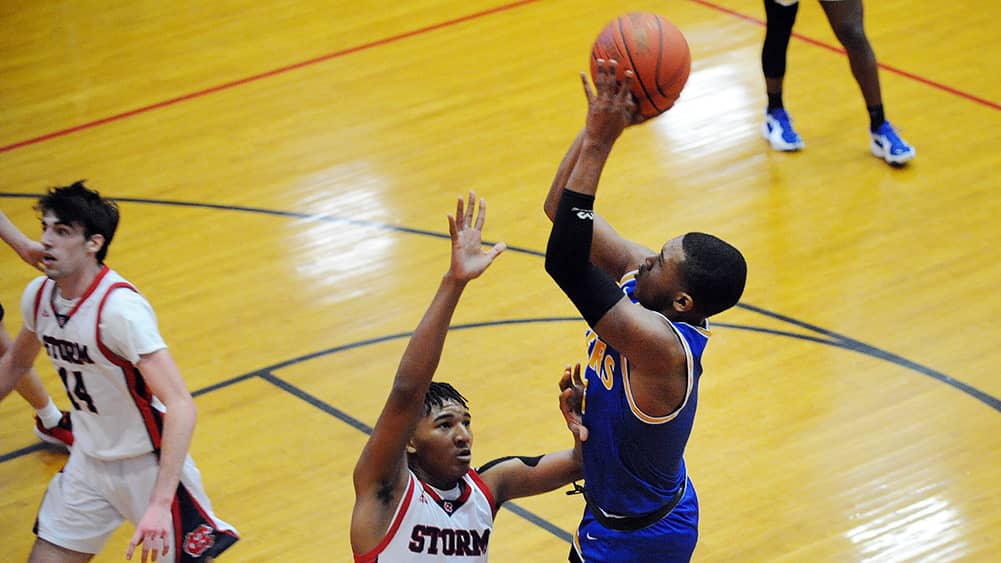 Meanwhile, Eaves totaled 21 points to lead Hopkins Central. Drake Skeen hit five 3-pointers as part of his 17-point effort. Trevor Weldon and Wesley Morris each added 10 points.
The Storm will next host Paducah Tilghman on Tuesday.
The Tigers will entertain district foe Dawson Springs on Friday.
Caldwell County   24   12   15   19—70
Hopkins Central   16    9   21   14—60
Caldwell County (12-4, 2-0) — Jabrion Spikes 25, Collin Whittington 21, Zavy Bumphus 12, Carter Whittington 5, Dewey Riley 5, Demaurius Thompson 2.
Hopkins County Central (6-6, 1-1) — Marcus Eaves 21, Drake Skeen 17, Trevor Weldon 10, Wesley Morris 10, Reese Belt 2.