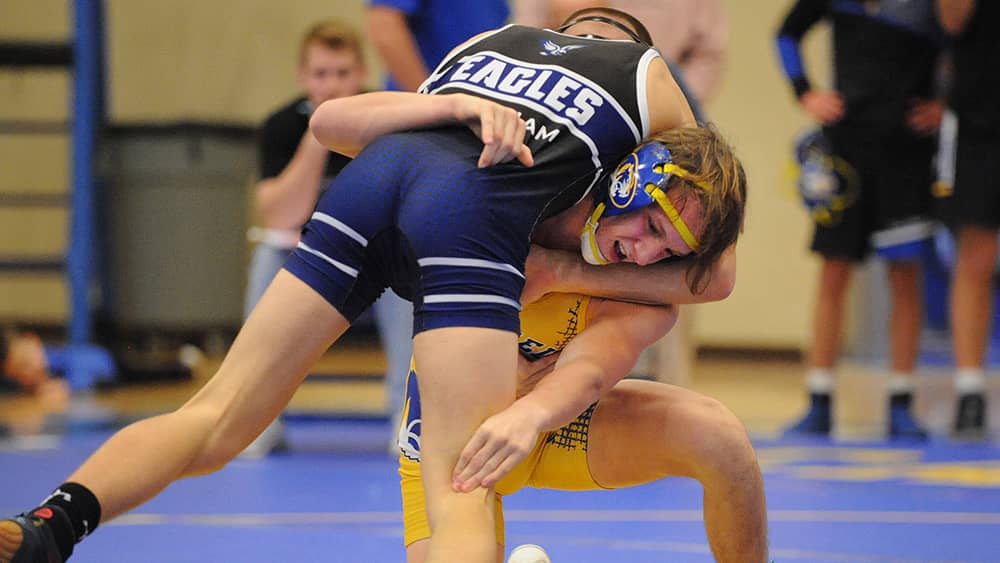 Union County High School has been announced as one of two State First Round sites for the upcoming wrestling postseason by the Kentucky High School Athletic Association.
The Board of Control approved those sites during its regularly-scheduled meeting on Wednesday.
Regions 1-4 will compete at Union County while Regions 5-8 will compete at Great Crossing High School.
Those events are set for Feb. 18-19. (Wrestling schools in Kentucky are divided into eight regions.)
Last year, because of COVID-19 restrictions, wrestling conducted four Semi-State Tournaments with only the two top wrestlers in each weight class advancing to the State Tournament.
This year, the top eight wrestlers in each substate will advance to the final rounds of the KHSAA State Wrestling Championships, which will be held Feb. 25-26 at George Rogers Clark High School in Winchester.
The KHSAA has also approved the State First Round sites for next year. Regions 1-4 will visit Central High School in Louisville and Regions 5-8 will go to Larry A. Ryle High School.
Regional wrestling tournaments this year are set for the second weekend in February.
The Region 1 Tournament will be held at Caldwell County High School on Saturday, Feb. 12. Union County has won 18 straight regional championships. Paducah Tilghman and Caldwell County figure to be the top challengers to that streak this season.