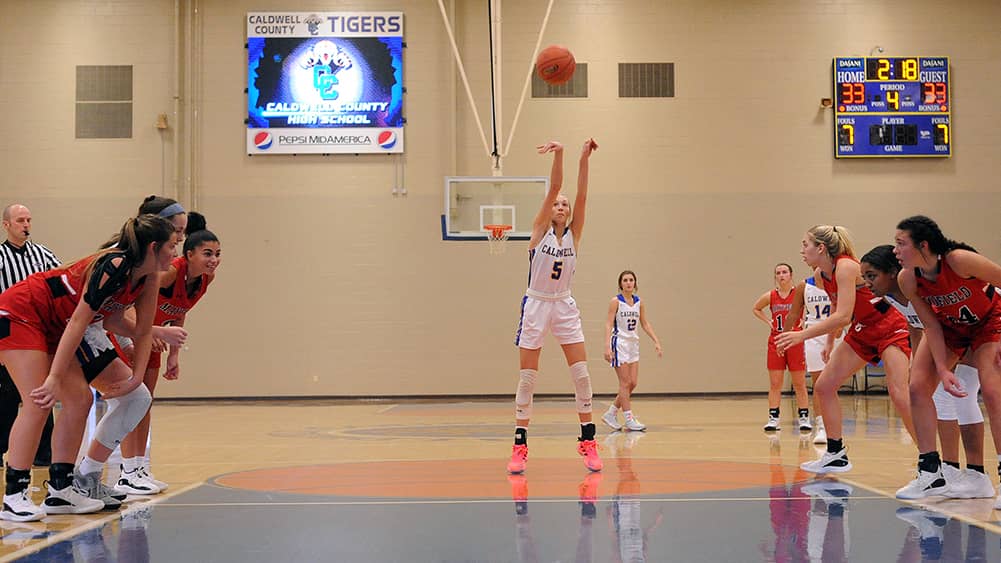 The score might look more like a football game, but Caldwell County's girls have won three games in three days after beating Mayfield 37-35 Saturday afternoon in Princeton.
The Lady Tigers outscored the Lady Cardinals 15-12 in the second half to upend Mayfield for the second time this season. Caldwell needed overtime to prevail 60-53 in the Murray Bank Hardwood Classic at Calloway County on Dec. 23.
An extra period wasn't necessary in the rematch, although the teams were never separated by more than four points in the second half.
Mayfield (4-8), a youthful squad like the Lady Tigers, ran out to a 9-2 lead early in the game and led 13-4 before Caldwell got back to within 13-9 after 8 minutes.
The visiting Lady Cardinals got to halftime with a 23-22 edge.
But Caldwell came out with the first two baskets of the second half to take its first lead, and the two teams battled back and forth the rest of the way.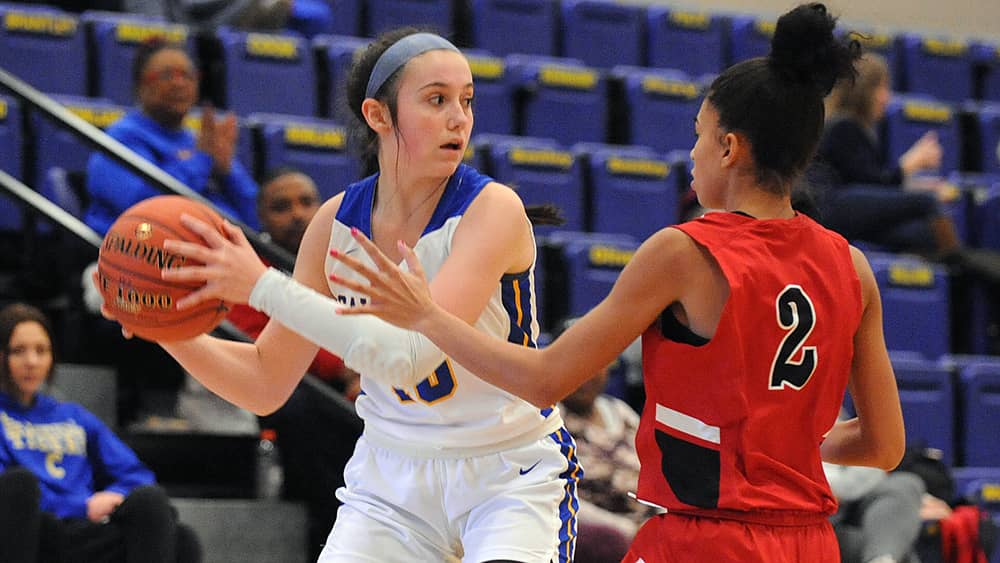 The game was knotted 29-29 through three quarters.
Mayfield's last lead came at 33-31 on a drive by Lay Mayes with 4:01 to play.
However, the Lady Cardinals would not score again until the waning seconds.
Meanwhile, Caldwell tied the game on a drive to the basket by Katy Smiley with 2:46 remaining.
Brylee Butts made one of two free throws with 2:18 to go to push the Lady Tigers in front 34-33.
After a Mayfield turnover, Caldwell was able to work the clock down to 24 seconds when Morgan Aikins was fouled. She made the first toss to make it a two-point game. Aikins missed the second charity shot, but Smiley grabbed the rebound for Caldwell.
Mayfield was forced to foul A.J. Hollowell with 16 seconds left. Shooting one-and-the-bonus, Hollowell sank both to give the Lady Tigers a 37-33 advantage.
The Lady Cardinals got a baseline runner from Emma Morris with 3 seconds to play, but Mayfield was unable to stop the clock and time expired just after Caldwell inbounded the ball.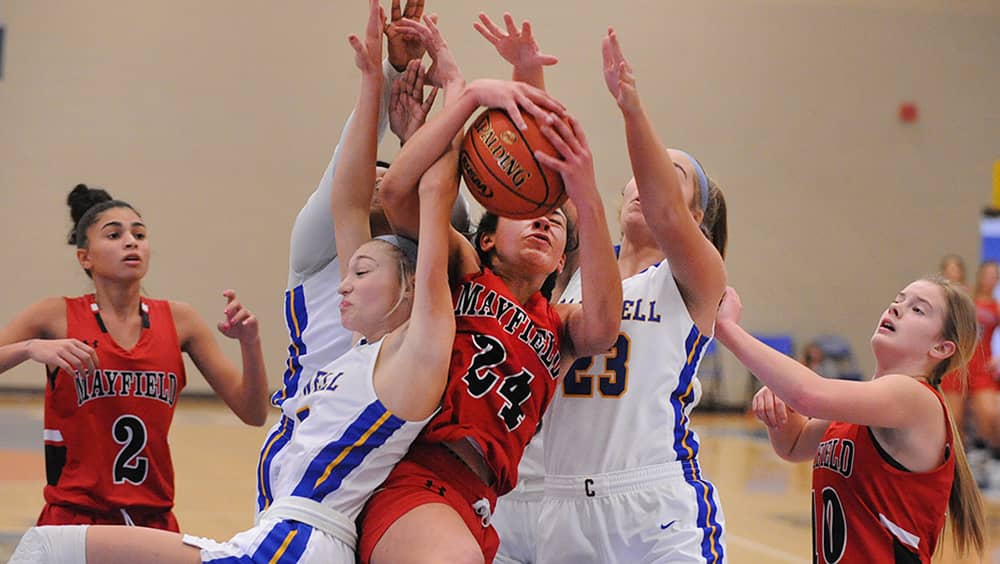 Mayfield concentrated its defense on Parris Gray, who had 26 points in Caldwell's win over the Lady Cardinals earlier this season. Mayfield held Gray to two points this time, but Smiley totaled a game-high 15 points while Butts had nine and Aikins six.
Lay Mayes had 11 for Mayfield while Addaley Smith got 10.
Caldwell's girls, who have beaten Dawson Springs, Fort Campbell and Mayfield on successive days, are scheduled to visit 7th District foe Madisonville-North Hopkins on Monday.
Mayfield                  13   10   6   6—35
Caldwell County      9   13   7   8—37
Mayfield (4-8) — Lay Mayes 11, Addaley Smith 10, Skylar Mandry 9, Lexi Feagin 3, Keely Henson 2.
Caldwell County (7-10) — Katy Smiley 15, Brylee Butts 9, Morgan Aikins 6, A.J. Hollowell 4, Parris Gray 2, Presley McKinney 1.