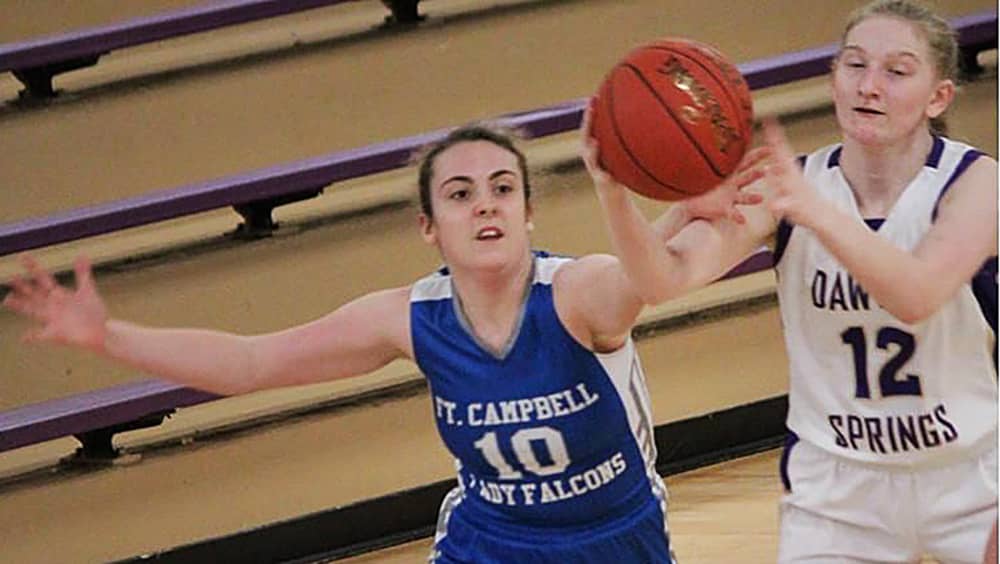 Dawson Springs scored the first nine points of the contest and went on to knock off visiting Fort Campbell 51-37 on Saturday.
The Lady Panthers (6-9) have now won four of their last five games.
Dawson led 21-10 after one quarter and went to halftime with a 36-17 advantage.
The margin grew to 51-21 through three quarters.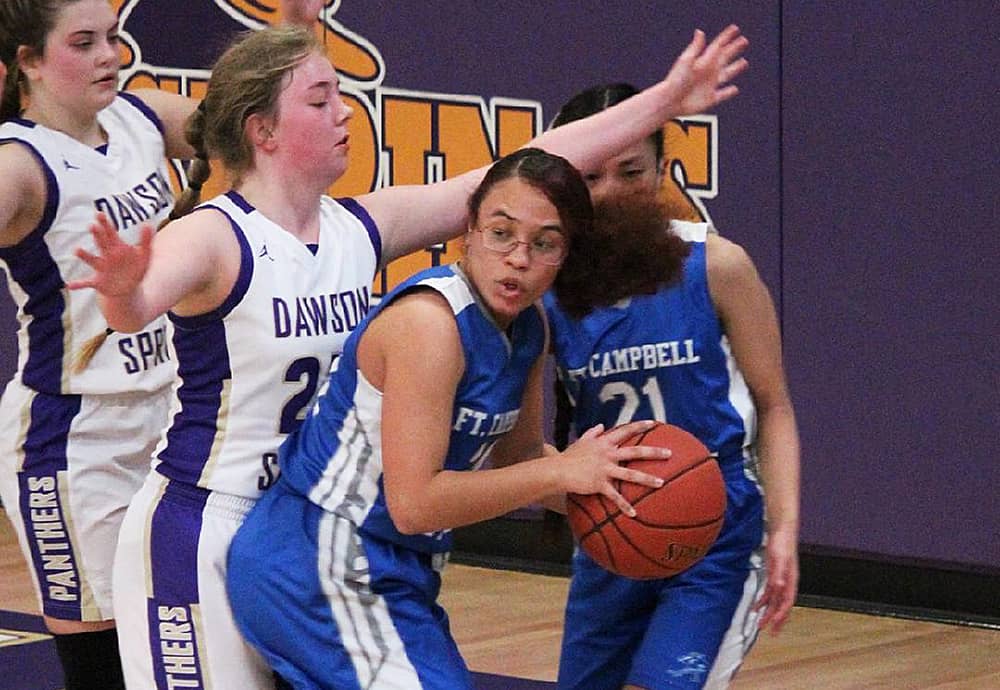 The bright spot for the Lady Falcons (1-10) was the fourth quarter, where they shut out the Lady Panthers 16-0. That narrowed the final gap to 14 points.
Gracie Harper led Dawson Springs with 19 points.
Fort Campbell had three players score in double figures. Rosella Rajj had 13, Marlie Fanning 12 and Charlize Cruz 10.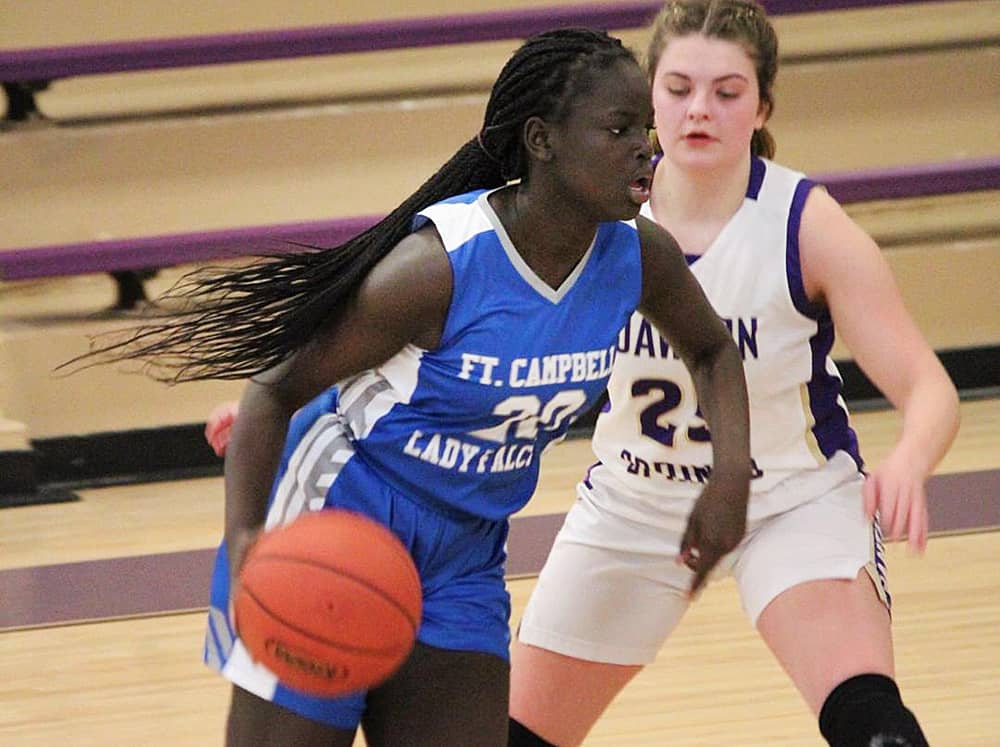 The Lady Falcons visit Hopkinsville on Monday.
Dawson Springs will go to Livingston Central on Monday.
Fort Campbell       10    7    4   16—37
Dawson Springs   21   15   15   0—51
Fort Campbell (1-10) — Rosella Rajj 13, Marlie Fanning 12, Charlize Cruz 10, Yesenia Scott 2.
Dawson Springs (6-9) — Gracie Harper 19, Madelyn Huddleston 9, Abby Ward 9, Amber Putman 6, Vanessa Tackett 5, Haley Oldham 3.