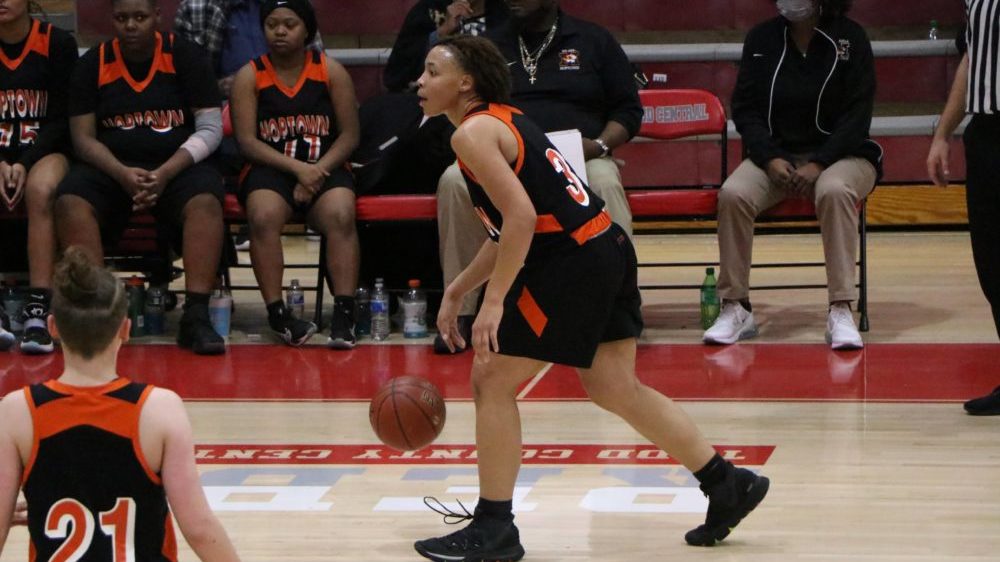 One of the questions going into this week's 8th District girls' basketball tournament is whether or not anything can prevent the expected matchup between Hopkinsville and Christian County in Thursday night's championship game. The tournament tips off Monday night at 6pm at Hopkinsville High School.
The opening game Monday night will find the top-seeded Hopkinsville Lady Tigers going up against the Fort Campbell Lady Falcons. And, while the Lady Falcons did end "the streak" earlier this season, it would likely be one of the biggest upsets in a long, long time in Kentucky girls' basketball should Fort Campbell stun the Lady Tigers.
The two teams met only once this season, back on January 24. That night, Hopkinsville came away with a 65-16 win over the Lady Falcons. Donisha Flowers was dominant that night for Hoptown, finishing with 28 points, 12 more than the entire Fort Campbell team. Marlie Fanning, Hope Balzeski, and Rosella Rajj have led the Lady Falcons to improvements during the 2021-2022 season, but this is beyond a tall task for the young Fort Campbell team.
Hopkinsville enters the game at 13-12, but that record is a little deceptive as the Lady Tigers had to forfeit some wins from earlier in the season due to using an ineligible player. The Lady Falcons come into the tournament at 1-18.
The last win for Fort Campbell in the series was in 2005 when the Lady Falcons picked up a win in the 8th District semifinals.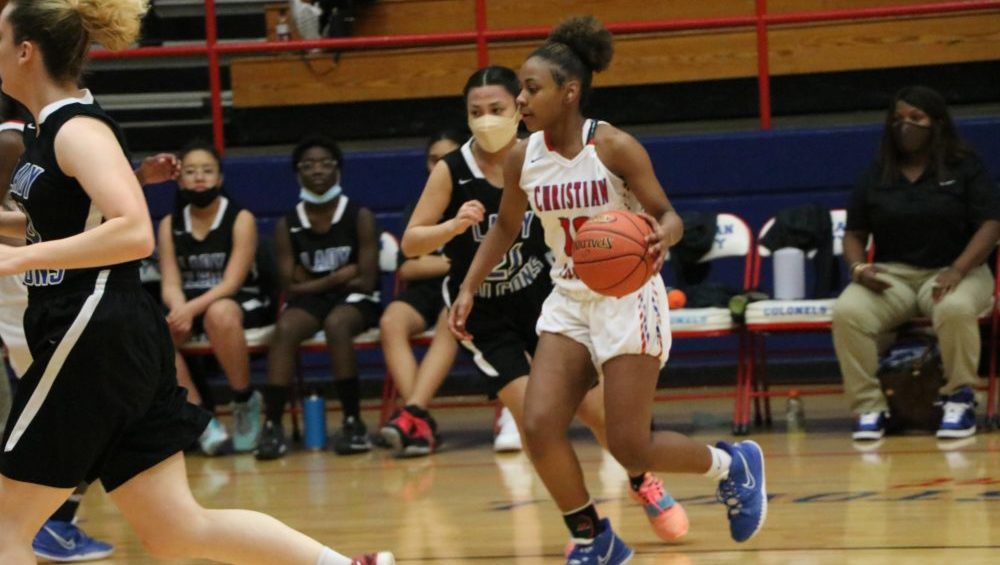 The second game Monday night will find #2 seed Christian County taking on University Heights Academy. The two teams met twice during the regular season with very similar results in those two contests.
Christian County won 66-39 at UHA back on December 17. In the return matchup last week at Christian County, the Lady Colonels picked up a 61-32 win.
The Lady Colonels are led by Mikayah Killebrew and Anaysia Bagwell. Killebrew averages 12.3 points and Bagwell 10.8 points.
Alecia Davis averages 14.5 points a game for the Lady Blazers.
The key for the Lady Blazers to pull an upset would appear to be to slow the game down and play it in the half court, giving the Lady Colonels fewer chances to get out in transition and run up and down the court. The higher the score, the more likely it would be a long night for the Lady Blazers.
Christian County comes into the game at 11-17, while UHA is 4-20. The last time the Lady Blazers upended Christian County was in the 2015 8th District championship game when UHA won 59-51.
The two winners from Monday night will play Thursday night at 6:00 in the girls' 8th District championship game.