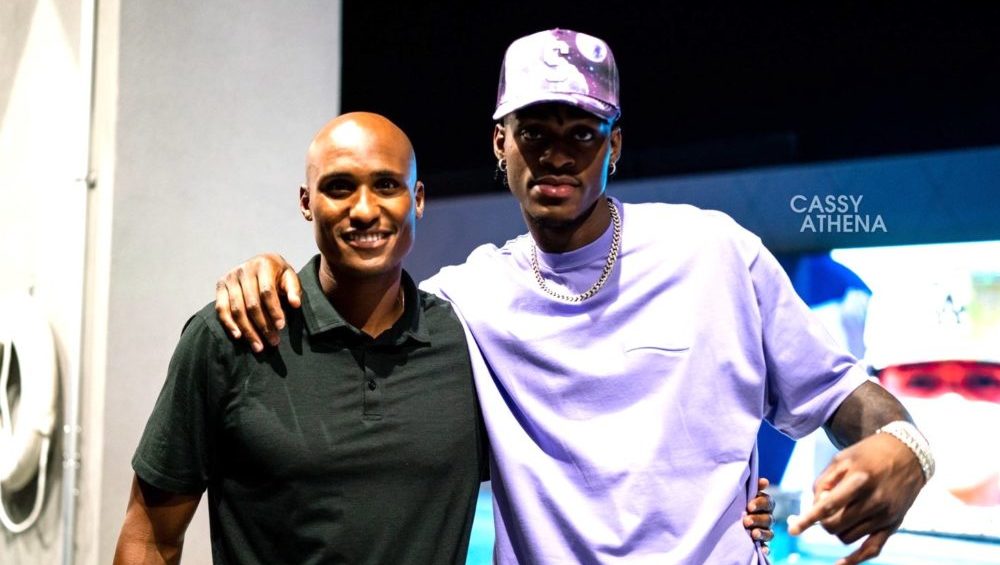 Former UK player Jarred Vanderbilt with his older brother Jamal.
Injuries kept him from ever really having a chance to show what kind of player he could be at the University of Kentucky when he played in only 14 games during the 2017-18 season. He averaged only 5.9 points, 7.9 rebounds, and 17 minutes per game — not the type of production expected from a McDonald's All-American. The 6-9 Texas native never had a chance to consistently showcase the versatility in his game at Kentucky because of his injury.
Still, Vanderbilt was a second-round pick in the 2018 NBA draft by Denver and eventually was traded to Minnesota where he has found a new home.
"There was never any doubt he would make it if he could stay healthy," said Jamal Vanderbilt, Jarred's older brother. "He has always been one of the best players in any gym he's been in. I knew he would make it.
"Injuries were foreign to our family. Nobody had to battle injuries when he first got hurt. He broke the bone in his foot twice in high school and then again at Kentucky. I just told him he had to figure out a way to navigate the injuries and get back healthy.
"That injury at Kentucky took a toll on his confidence. He just had to fight and stay faithful and pray that things would work out. We did a lot of praying with our pastor and Jared and kept that positive energy."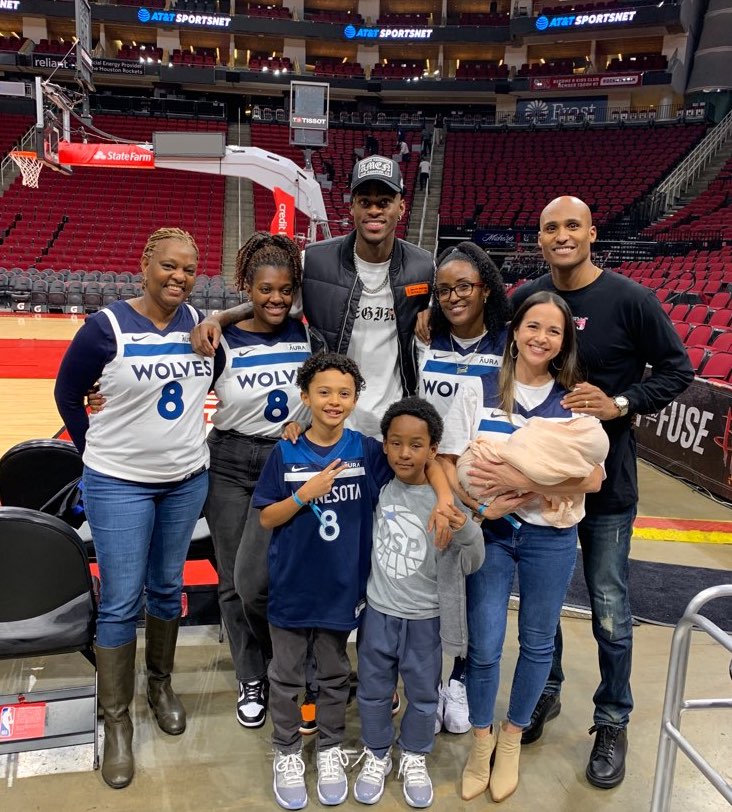 Both Jared Vanderbilt and Kentucky fans were frustrated when he could not play in the SEC or NCAA tournaments. He needed surgery before the NBA combine and the Nuggets never got to work him out or really see him play before drafting him.
"When he got to Denver he was still rehabbing. He got in late in the season but it was basically a rehab year. The second year he did not get much playing time but did a lot of therapy on his foot," Jamal Vanderbilt said. "When he got to Minnesota (via a trade) and the first year he started playing he was still learning how to use his body and get his legs back under him.
"He had a 40-inch vertical (jump) out of high school but was not getting much lift. Actually he is just starting this year to finally find his legs again. The foot pain has gone away and he's starting to play his game and build more confidence. He's getting back to where he was at going into college but never got to show at Kentucky. He can finally trust his body again."
Vanderbilt is averaging 6.9 points, 8.7 rebounds, and 1.4 assists per game while shooting 59 percent overall from the field. More importantly, he's helped the Timberwolves stay in the hunt for a playoff berth with a 39-30 record after 69 games.
"He is just going out and doing what he does best," Vanderbilt's brother said. "People can shoot, defend and rebound better. In high school, he could do it all. Now what he does best is defend and rebound. His defensive rating is really high. Some analysts have him in the top 10 in the NBA. But he is having fun. He's smiling and they are winning. The Timberwolves have not won this many games in like the last 20 seasons. They are above .500 and in the playoff hunt, so he's happy."
Jarred Vanderbilt is also enjoying playing with former UK star Karl-Anthony Towns, a NBA All-Star again this year. Towns was on UK's 38-1 team in 2014-15 and was the first overall pick in the 2015 NBA draft.
"They get along great," Jamal said. "It's great having two Kentucky Wildcats playing together and starting together. The great thing is he fit really well with Karl because Karl can spread the floor with the way he can shoot. He's one of the best 3-point shooters for a big man in the NBA.
"Jarred can go down low more and is able to get a lot of rebounds and defend down low. They really pair well together and Karl is just playing his butt off this year, too."
It's the kind of relationship and wins the Vanderbilt family expected to happen at UK when Jarred signed there before injuries changed that.
"We appreciate everything UK did for him," Jamal Vanderbilt said. "We appreciate coach Cal. Jarred loved it there. The decision for him to leave and not play was out of our hands. He needed a year to just rehab full-time. He still goes back and talks to coach Cal. He did a camp with Cal along with Karl. He still loves UK. He just never got a chance to show what he could do when he broke his foot again."