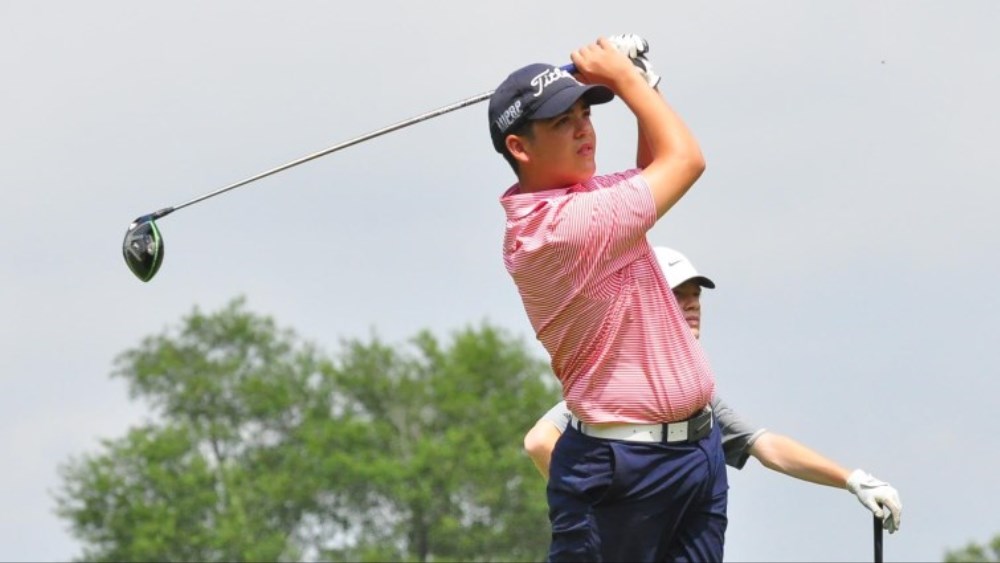 Austin Crick - YSE File Photo
A Caldwell County golfer and a Trigg County golfer both picked up Top 20 finishes as the Bluegrass Golf Tour got the 2022 season rolling Saturday. The tour made a stop at the Calvert City Golf & Country Club.
Caldwell County's Austin Crick finished his round in chilly and blustery conditions with a score of 90. The score placed him in a tie for 12th with J.T. Witherspoon of Madisonville.
Trigg County's Ty Butts ended his day with a score of 92. That round put him in 16th place for the day.
Harrison Sallee of Calhoun and Bo Shelton of Glasgow ended up tied for first place with rounds of 80. Luke Wilson of Paducah claimed third place with an 82.