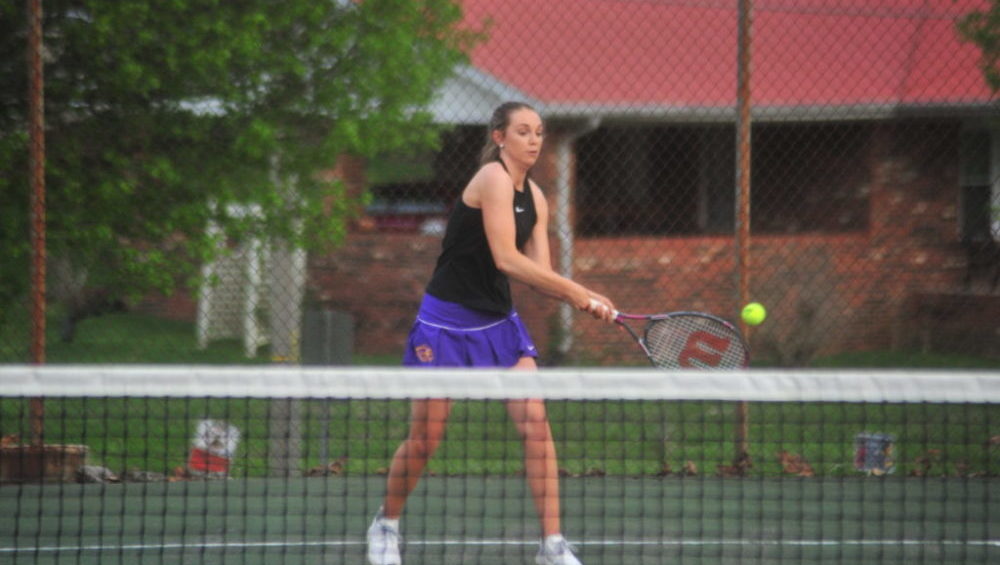 A tough night for the Lyon County tennis teams on the road Tuesday night. The Lyons and Lady Lyons traveled to St.Mary with the Vikings and Lady Vikings coming away with sweeps. The Lady Vikings took the team match 9-0, while the Vikings came away with a 3-0 win.
The Lady Vikings won all six singles matches and all three doubles matches.
The Vikings would take two singles match and the one doubles match that was played.
Individual match results were:
Girls Singles
Claire Haas def Laney Dalby 8-3
Mason Clements def Anna Crawford 8-5
Ava Campbell def Josie Kaminski 8-2
Kate Lurtz def Wendy Dong 8-1
Audrey Sims def Elizabeth Harper 8-0
Elly Mowers def Faith Anderson 6-0
Girls Doubles
Haas/Clements def Katie Ladd/Cassidy Chaptman 8-2
Simms/Ellie Lurtz def Caroline Cook/Zoe Board 8-5
Campbell/Mowers def Emmy Slaton/Allie Holt 8-4
Boys Singles
Rex Roof def Jackson Crawford 8-1
Tate Jennings def Collin Calhoun 8-0
Boys Doubles
Roof/Jennings def Dalton Phillips/Mason Byassee 8-5